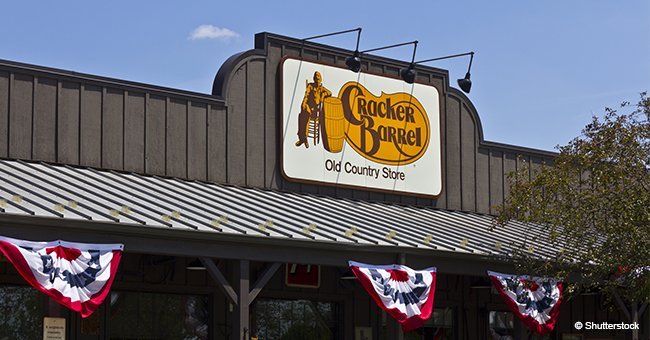 Here's five decor items found in every Cracker Barrel restaurant
Every Cracker Barrel store across the United States collects a fixed set of antique items that are consistent in every store.
According to Country Living, these items used in the décor of the store and to give it a unique country vibe are entirely the same across over 600 Cracker Barrel outlets. The source also informed that each Cracker Barrel store has an average of 1,000 décor items.
Across all the outlets, there is an old ox yoke and horseshoe over the front door. It gives the store a decidedly country feel while also offering the customers the old horseshoe charm.
Right outside the store, there is a row of rocking chairs lined up, which is an excellent spot for waiting while your table gets ready or to unwind after eating enough food. Handmade in the U.S., the chairs are also up for sale at the store and are one of its top selling products.
Follow us on Twitter to learn more.
There is a traffic light hung outside every bathroom in a Cracker Barrel, giving it a unique look and feel. Similarly, there is an oversized checkerboard set up on top of a cracker barrel, which one can find at all stores.
These décor items are not only used to give the Cracker Barrel store a unique country feel, but they are also up for sale for any willing customer.
The person in charge of sourcing antiques for the restaurant is its décor manager, Larry Singleton, whose family has overseen this responsibility since the store's first opening in 1969.
"In the beginning, we were storing stuff we bought in my grandparents' bedroom," Larry told Country Living. "It's one of those things that became a vocation before I knew it. They got me before I knew I was got!"
A typical Cracker Barrel store across the U.S. also places other items such as a deer head, which is positioned traditionally above dining room fireplaces. Similarly, in retail sections, a Cookstove is displayed, most of which was bought right off of people's front porch.
Please fill in your e-mail so we can share with you our top stories!