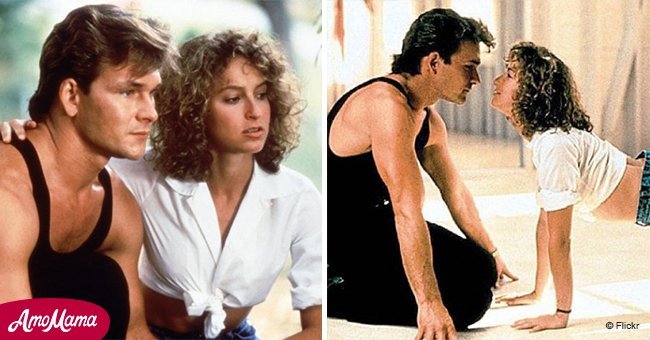 Jennifer Grey opened up about her chemistry with Patrick Swayze decades after 'Dirty Dancing'

Jennifer Grey did not have the time of her life with Patrick Swayze immediately, despite what fans of the popular movie have seen on the screen.
Chemistry between two people is not something that can be created, as Grey learned while filming "Dirty Dancing" in 1987 with dancer Patrick Swayze as her costar.
Grey confessed that she had no chemistry with the actor, but that it hadn't necessarily meant she didn't like him.
The actress had previously costarred in "Red Dawn" with Charlie Sheen and Swayze, and she hadn't clicked with her future "Dirty Dancing" star on the set of that film either.
When Grey auditioned for "Dirty Dancing," and got the role, Patrick hadn't been cast yet, as the director was still looking for the perfect male lead.
He came in [to test] along with a bunch of other guys. I didn't think we had chemistry. But you either do or you don't. It's a weird thing, though. It doesn't have to do with whether you like someone or not. It's just you either have it or you don't.
In subsequent interviews since their cult classic movie, Grey has spoken of working with Swayze, offering up only the highest praise for his incredible talents.
While their chemistry on-screen was undeniable, she confessed that they were complete opposites in real life, going so far as to say it was like being married to someone she was the polar opposite of.
She described Swayze as being a "fearless dancer" and "willing to try anything," and herself as being "fearful of trying any new steps."
Their famous dancing scene where she has to leap into the air and trust that he will catch her was never rehearsed before filming, and the pair managed to get it right on the first go, affording them the privilege of not having to try it again.
And she still cannot understand how years later, women still play the role of Baby and trust any other man but Swayze not to drop them.
The actress seemed to all but disappear from the limelight following the hit that was "Dirty Dancing," but the 58-year-old actually has 42 acting credits to her name, with titles such as "Ferris Bueller's Day Off" and "Red Dawn" on her resume as well.
Please fill in your e-mail so we can share with you our top stories!