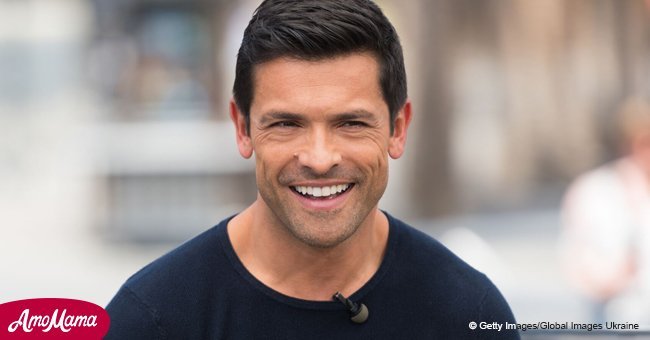 Mark Consuelos' 21-year-old son Michael is a look-alike of his father
Mark Consuelos's 21-year-old son, Michael, is almost a look-alike of his famous father as he shares the same handsome features and personality.
According to Pop Culture, Michael is Mark's eldest child with Kelly Ripa, who is soon set to play a younger version of Mark's character, Hiram, on "Riverdale." Definitely, there could not have been a better choice.
There are several snapshots taken of the father-son duo that prove that they are an exact replica of one another.
One of the most popular snaps was taken and shared on Instagram by Ripa, who captioned the post by referring to their likeness. 'Dos Hirams. Who is TV's biggest villain? Find out tonight.'
Follow us on Twitter to learn more.
In another picture posted on Instagram by Ripa again, the father-son duo seemed to be in a vacation in Greece. They embraced each other and posed for the camera. This time she captioned her post as, 'A double #tbt 2014-2018 Same bat channel, different bat time.'
Another photograph of the father-son duo revealed them both donning a hoodie during night time as they posed for the camera while sitting on a bench. This time the picture was uploaded by Mark and it was to mark the birthday of Michael.
'Happy [birthday] to my eldest. Love you, Michael. My mini me is now major me,' he captioned the post.
One of the pictures also featured Mark's other son and Michael's brother, but the resemblance between Mark and Michael is hard to miss in this photograph as well.
While the father is donning cool shades, the son sports smooth glasses in the picture. But both the men look like the spitting image of one another.
Mark is quite fond of sharing photographs on Instagram, it's not that he only likes to share pictures of him with his son. Recently, the star also shared a few photographs of himself, along with Ripa, during their time at the yoga retreat in the Bahamas.
Please fill in your e-mail so we can share with you our top stories!