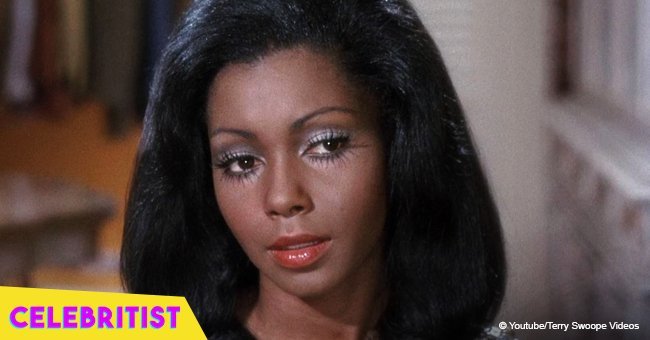 Remember '70s actress Judy Pace? She has a grown & beautiful daughter who is also an actress
Judy Lenteen Pace shattered a lot of stereotypes during her heydays in Hollywood, so it is only fair that her daughter belongs to the contemporary crop of actors who benefit from her sacrifices.
76-year-old Judy came into Hollywood at a time when there was zero representation for African-American people on the big screen. She is most known for her role as the influential lawyer, Vickie Fletcher in the popular series "Peyton Place." Judy scored a first with her character who was the first ever villainess on television in 1964.
The actress's delivery of the character was so impeccable that folks would stop her in the street to ask why she had to be so mean to the show's main characters. By her work in "Peyton Place," Judy was also a cast member on the first dramatic series on television to portray a black family.
The California-native was the first black teenager to make it to the television screens. She began modeling right after high school graduation, working with brands like Polaroid and Pepsi. It was while modeling at the Ebony Fashion Fair runway that she was discovered by a film director who got her to consider acting as a profession.
But Judy made her entrance at a time when white audiences could not stand black actors playing strong characters, and playing Vickie Fletcher was very challenging. At one point, the producers of the series stopped Judy's persona from wearing a fur coat because the white audience found it "intimidating."
Hollywood has come a long way from what it used to be, and that is in no small measure due to movements like the Blaxploitation, which saw more significant and diverse representation for black people in the film industry. Judy was a prominent figure in that movement.
Today, one of those who have benefitted from Judy's legacy is her daughter, Julia Pace Mitchell. The 40-year-old actor is Judy's child from her first marriage to "Ironsides" actor, Don Mitchell.
Choosing to follow in her parents' footsteps, Julia has starred in numerous productions such as "Notorious," "Bill," "Law and Order," and more famously, "The Young and The Restless."
Julia is married to her husband, Stephen L. Hightower II and they share a son, Stephen L. Hightower III.
Please fill in your e-mail so we can share with you our top stories!