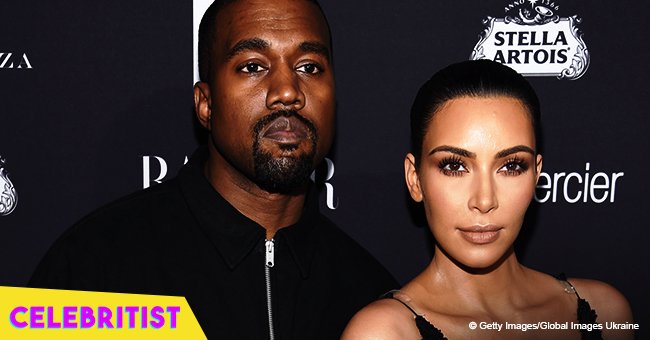 Kim Kardashian melts hearts with photo of son Saint, 2, in ship captain's hat

Kim Kardashian West, best known for "Keeping Up with the Kardashians," took to Instagram to share a photo of her son, Saint, wearing a ship captain's hat.
In the image, two-year-old Saint was portrayed wearing a green sweater and a white, yellow, and black captain hat that made him look like a real ship commander. Apart from his clothes, the serious look on his face also gave that captain-like resemblance.
For the caption, Kim wrote that her son was her captain and her whole heart. As soon as she uploaded that picture, her fans and followers took to the comment section to share their thoughts.
One of them was Instagram user Michelle Dearing-Carpenter, who pointed out that Saint looked "so much like Kanye," his father, in the post.
THE FAMILY'S MOST RECENT INCIDENT
As Celebritist previously reported, Kim, North, and one of their nannies went to a restaurant called Carpaccio in Miami. While the mere fact of seeing them together surprised many people, it was something different that alarmed their fans – and haters.
Kim was eating alone in one table while North and the nanny were spotted in a different one. Even though many could have misinterpreted that as something bad, the reality star did so to give her daughter some privacy.
THE PAIR HAD BEEN STALKED
Daily Mail reported that a videographer had followed Kim and North and, of course, the protective mother didn't want that the image of her daughter could be used to be broadcast on TV or any other media outlet.
Some people might argue that decision as North is regularly portrayed on "Keeping Up with the Kardashians" with the rest of their family. However, their private dealings should not be exploited for money.
Everything that happens in the show has been previously approved and authorized by Kim, which makes it a completely different situation from the alleged videographer chasing them in Miami.
Please fill in your e-mail so we can share with you our top stories!