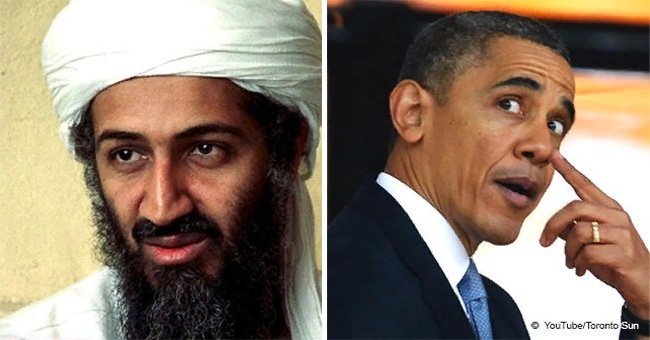 Barack Obama confused with Osama bin Laden on national TV gameshow

Quiz show contestant confuses Osama with Obama in an epic fail
Evan Kaufman was a contestant on the American quiz show, "The $100,000 Pyramid", and he is going to be famous - but not for winning the prize.
Kaufman suffered what is claimed to be most epic fail for any game-show contestant of all time, and the scene was posted on Youtube, and it has gone viral.
He confused former US President Obama, with the infamous founder of the terrorist group al-Qaeda - Osama - when he was asked to name "people whose last name is Obama."
He confused a president with a terroríst
Kaufman was answering the question which was worth $50.000, and the pressure clearly got to him.
The host asked him to name people with the last name Obama, and he blurted out: "Bin Laden!"
Kaufman had been paired with "Saturday Night Live"s legendary host Timothy Meadows, and the celebrity cringed visibly.
Read more stories about epic fails on our Twitter account @amomama_usa.
Stressed out contestant humiliated
Kaufman could - and should - have answered with the former president's wife's name, or his daughters', instead he named one of the most hated men in the history of USA, Osama Bin Laden, the orchestrator of the 9/11 attack on the World Trade Center.
Kaufman took to Twitter to explain his epic fail. He explains that when the square with the question flipped, he read "People Whose Last Name is Obama" and he blanked out.
He could only remember Barack Obama, he said his brain was racing and the name that popped into his head was Osama...Bin Laden.
Kaufman has single-handedly created one of the most hilarious fails on live television, and thousands are enjoying the fun - and Barak Obama & Family are probably laughing too.
Please fill in your e-mail so we can share with you our top stories!