Woman asks grandpa with Alzheimer's to dance and he proved that age is just a number
She had a great gesture that her grandfather will always remember, considering to the smile on his face as he followed her with all his strength.
YouTube user "Entergalactic" uploaded a video in November 2015 on which a young woman can be seen dancing with an old man who is believed to be his grandfather, and it stole many hearts while inspiring us all.
The clip begins with the girl inviting the elder to dance. Her alleged grandfather doesn't seem to think it twice before extending his hand to accept the girl's invitation.
She is very determined to teach him some steps using the song "Cheerleader" by OMI, which was very popular that year. Read more on our Twitter account @amomama_usa
The old man does not take his eyes off the young woman, watching each of her steps carefully and then replicating them. Considering his age, he doesn't do it badly at all!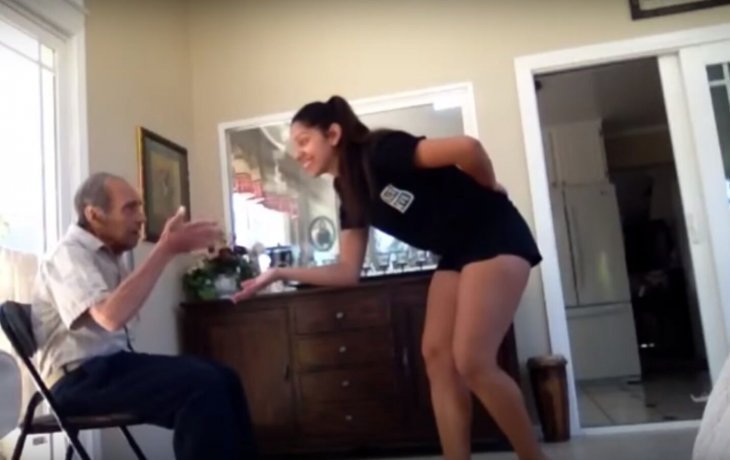 This old man really has a young spirit and this was demonstrated in the minute and 38 seconds of the duration of the video, which was viewed by more than 100.000 users.
According to Faithtap, the girl in the video is named Rachel and her grandfather, who was 93 years old by then and suffering from Alzheimer's, but none of that stopped him from moving his hips for a while.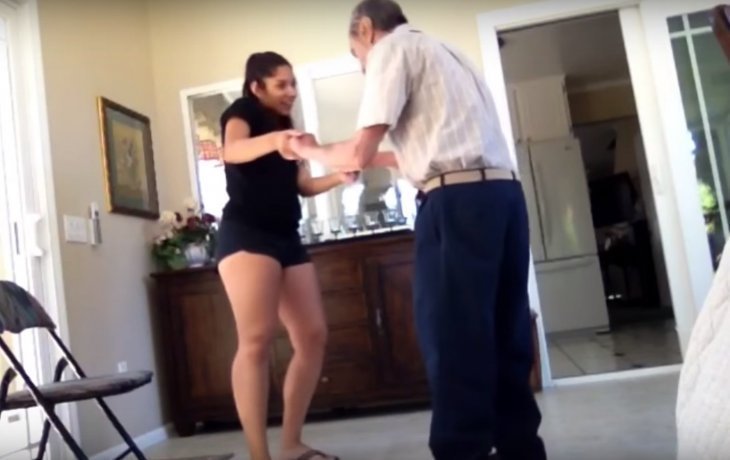 While they were swinging from one side to the other, this grandfather never stopped smiling. It was a moment of pure joy for him and his granddaughter.
With upbeat music to guide their steps and supporting each other, this duo knew how to melt hearts with their dance.
But the most important thing is the message that this story leaves us: the fact that you are 93 years old does not mean that you have to act 93, you still can live life to the fullest!
Kiki Challenge at 93
And if this story captivated you, then you'll also want to take a look at the Kiki Challenge that another 93-year-old grandfather did, it's really refreshing!
The man accepted the challenge after seeing his grandson do it and he found it so funny that he wanted to try it as well.
In the video, the old man shows his steps, following the rhythm of the song with a smile on his face, clearly enjoying himself.