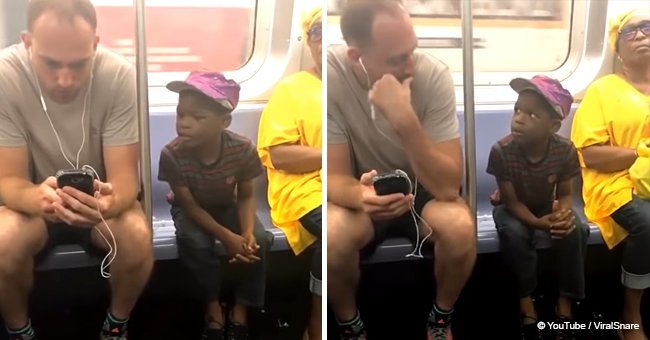 Subway passenger lets adorable boy play games on his phone
A man let the little boy play on his phone when he noticed him sneaking looks at his gadget.
The video, taken on the subway of New York City, shows a man playing some game on his cell phone when he suddenly sees a little passenger looking in his direction.
That's when he decided to look up and locked eyes with the boy who was sitting in the seat next to him.
Follow us on our Twitter account @amomama_usa to learn more and scroll down to watch the video.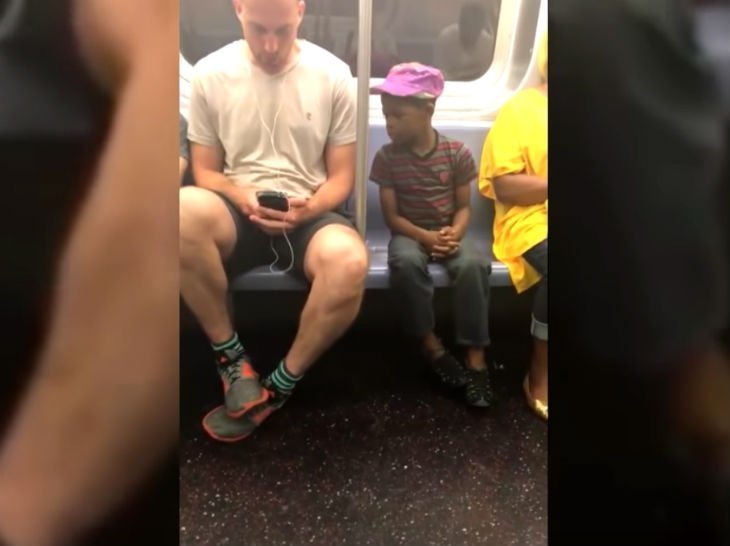 Source: YouTube/ViralSnare
Not knowing that a passenger in front of him was filming the whole scene, the man continued to play his game.
However, the boy was still looking at his phone after a few stops. He then got an idea.
The man disconnected his earplugs and then gave the phone to the boy.
In the video, the boy can be seen taking the phone and begins to play a game.
While the little boy was enjoying the game, the man casually looked up as though he didn't do anything exceptional.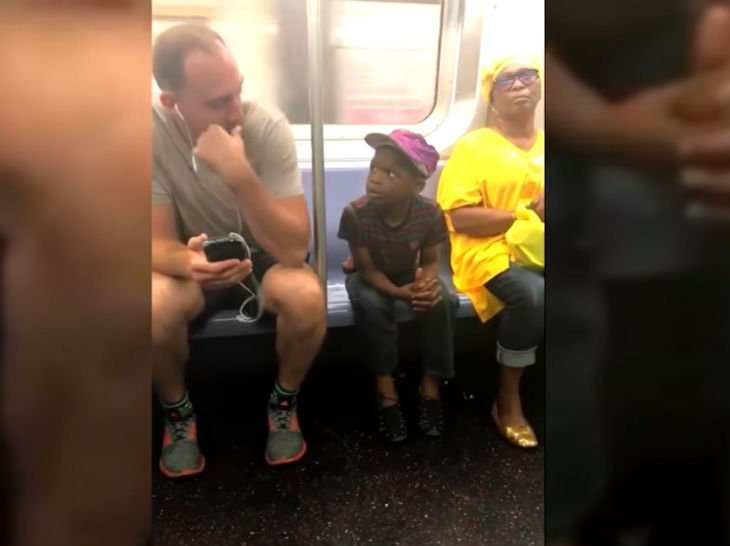 Source: YouTube/ViralSnare
His act of kindness touched the onlooker in front of him and decided to post the video on social media.
Since its upload, the clip has been widely distributed around the internet. A lot of netizens shared their thoughts via comments.
YouTube user Phoenix Chastaine wrote: "What a sweet kid! He's so curious but look at his posture. So much self-control for just a little guy! And way to go to the man who gave him a chance to play too. Very cool!"
"What a sweet hearted man... And that child... my heart felt something really good watching this. My day was a real bummer until I watched this," Amy Bowers added.
"What a beautiful gesture. That man just made that [kid's] day!" commented Lorri Doyle.
Some users cracked a joke, saying that it's actually the boy's phone and he just handed it to the man so that he could play a little while traveling.
Please fill in your e-mail so we can share with you our top stories!