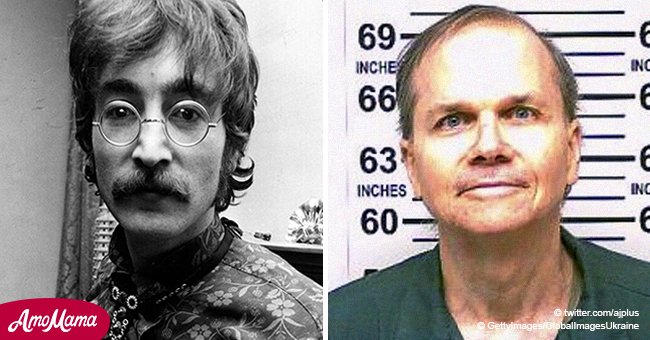 Man who killed John Lennon has been denied parole again

Mark David Chapman, the man who shot and killed John Lennon, has been denied parole for the 10th time ever since he was arrested back in 1980.
The 63-year-old's plea was denied during a hearing and he won't be able to make another at least until 2020, according to the New York Department of Corrections and Community Supervision.
As reported by Reuters, the panel determined that Chapman's release would be 'incompatible with the welfare and safety of society,' and that it would best to keep him locked up.
Chapman, who is commonly known within prison walls as inmate 81A3860, is currently being held at the Wende Correctional Facility in Alden, New York, after being transferred in 2012 from Attica.
Please follow us on our Twitter account @amomama_usa to learn more.
HIS YOUNGER YEARS
Chapman has previously admitted that he was quite troubled and an attention-seeker when he was younger, which was why he shot the former member of the Beatles.
Back in 1980, Lennon had just finished a musical hiatus when he returned to his Manhattan's Upper West Side home. He was arriving at his place with Yoko Ono when Chapman, who had been waiting for him, killed him.
A CHANGED MAN
The crime shook the world and Chapman managed to achieve what he desired - notoriety. Unfortunately, that feeling of accomplishment has faded long ago.
Now he claims to be a changed man, but Ono, who saw the love of her life being shot in front of her, has previously said that Chapman should never be released because he represents a risk to her and Lennon's two sons.
According to the source, during his 2016 hearing, Chapman said: 'I was obsessed with one thing and that was shooting him.' Chapman also described his old self as a 'sociopath with low self-esteem' who wanted nothing but to gain fame.' Now, he'll try his luck again in 2020.
Please fill in your e-mail so we can share with you our top stories!