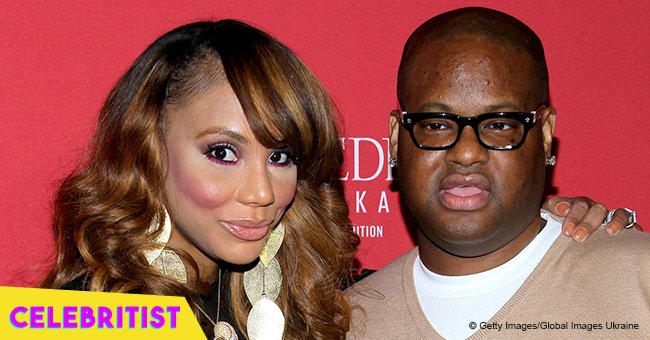 Tamar Braxton & Vincent Herbert divorce reportedly in danger of dismissal due to case inactivity
The courts have issued a warning to Tamar Braxton who has not shown proof of her intention to divorce her husband, Vincent Herbert despite filing for divorce ten months ago. The latest reports suggest her divorce petition is in danger of dismissal.
Tamar Braxton will remain married to her estranged husband, Vincent Herbert if the courts have their way. According to the latest report by The Blast, the LA County court is leaning on dismissing the singer's divorce petition due to inactivity on her part.
Braxton has reportedly been warned by a judge of the possible dismissal of her case with no evident movement since she filed for dissolution of her marriage in October 2017. The court says the singer has not shown proof that she properly served papers to Herbert who has not responded to her petition. She is required to submit evidence that documents were served to Herbert for the proceedings to move on without him. If not, she remains married to him.
The 41-year-old "Braxton Family Values" star filed for divorce from Herbert on the grounds of domestic violence and marital strife. In 2016, she claimed Herbert bit her finger at the Ritz-Carlton in Atlanta. Braxton's mother, Evelyn, who describes the couple's relationship as "volatile," supported her daughter's decision to file for divorce telling TMZ,
"I love Vince, but I don't want him to kill my child."
Braxton and Herbert have a five-year-old son, Logan. As part of her divorce petition, the "Love & War" singer aimed at getting primary custody of the boy. However, this did not prevent the couple from being a family during Logan's birthday in June where they all went to Disneyland to celebrate the occasion. Braxton shared photos from the family affair including a snap of Logan with Herbert and the singer's father, Michael Braxton. She posted this to greet the two dads a Happy Father's Day.
With her divorce proceedings at a standstill and her relationship with Herbert at a better place, many think the couple may still reconcile. However, Braxton firmly denied this when an Instagram user asked her point blank about it a few weeks back. It's unclear if this is due to the mystery man she was reportedly cozying up with earlier in the summer.
Please fill in your e-mail so we can share with you our top stories!