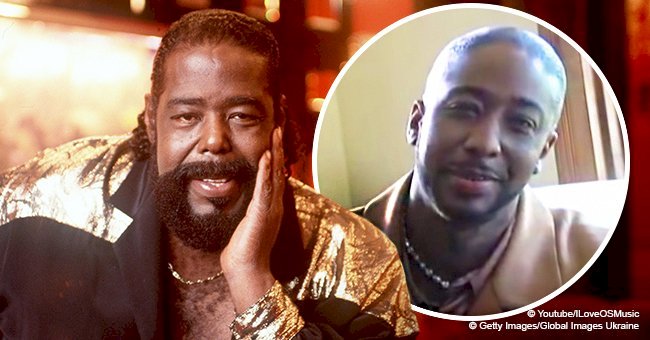 Remember Barry White? His Son Is All Grown up and Inherited His Father's Musical Talent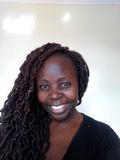 One of the sons of the legendary Barry White seems to have inherited his father's talent and smooth, deep voice.
Barry White was not only a singer but also a songwriter and producer. He started his career in the industry after being released from jail and losing his brother to a gang shooting.
White, who was nicknamed "The Guru of Love" by the media and his fans, had one of the most distinctive bass-baritone voices of his generation.
His talent for writing and producing soul-filled romantic songs could never duplicate. He passed away in 2003 after suffering a stroke, and his six children were left heartbroken.
However, one of his sons, Darryl White, bears a striking resemblance to his father. He decided to follow in his father's musical footsteps.
Darryl released the music video for his single "Me Holding U" nine years ago, and fans of the late singer couldn't help but praise Darryl for his voice. Last year, Darryl made it to the headlines, but not because of his music career.
Instead, TMZ reported that the man was suing his father's widow, Glodean White, after realizing he wasn't getting the promised amount of money that his father allegedly left in his testament.
Darryl revealed that he never got a look at the papers, and Glodean asked him to trust her. He received payments until September 2015 and decided to sue Glodean, stating that she was making use of his money to fund her lavish lifestyle.
BARRY WHITE'S CAREER
Singing in several groups throughout the '60s, Barry White was hired as an A&R by Bob Keane of Del-Fi Records and worked as a producer, arranger, and songwriter.
He discovered and produced the girl group Love Unlimited in the early '70s and worked with them until they earned several chart-making hits until his label persuaded him to release his solo material.
After releasing his first album, he attained massive success as a musician. White became a platinum-selling artist.
He reached the top of the charts with many singles, including "I'm Gonna Love You Just a Little More Baby," "Never Gonna Give You Up," and "Can't Get Enough of Your Love, Babe."
He also released the famed singles "You're the First, the Last, My Everything," "What Am I Gonna Do with You," amongst others.
Please fill in your e-mail so we can share with you our top stories!