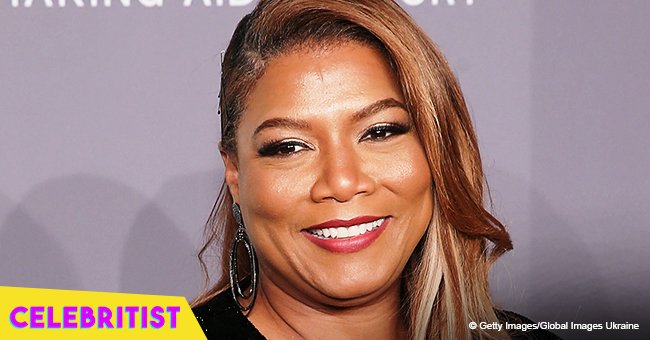 Queen Latifah steals the spotlight in tight black pants & long black robe in red carpet pic

Queen Latifah makes a regal entrance at the red carpet of the awards show she recently hosted. In a few months, the singer will also be an awardee herself when she's honored with a prestigious award in Philadelphia.
Count on Queen Latifah to make an impact whenever she decides to grace the spotlight, just as she recently did at the red carpet of the "Black Girls Rock" awards show where she made a regal entrance in a long black robe.
It was a star-studded affair at the recently concluded awards show which was hosted by Latifah and which paid tribute to Mary J. Blige, Naomi Campbell and Judith Jamison. Blige received the star power award while Campbell was presented with the black girl magic award. Jamison was honored with the living legend award for her contributions in dance and choreography. A special tribute was also prepared for the late Aretha Franklin with performances by Yolanda Adams, Tamia, H.E.R., Victory Boyd and Jacqueline Green.
Leading the pack of stellar appearances was the Queen herself who arrived in all her regal glory dressed in an exclusively black ensemble that featured a robe disguised as a long cape. She matched the flowy piece with a pair of tight black pants, a printed T-shirt and sky-high boots as she made her way through the red carpet looking like a divine apparition in black.
Latifah's latest red carpet appearance comes in the heels of the announcement that she'll be a recipient of "The Marian Anderson Award" this November. The prestigious award named after the pioneering opera singer is given in Philadelphia to artists who have made an impact to society in a positive way. On August 21, Mayor Jim Kenney announced Latifah's inclusion as the award's recipient, joining the likes of Dionne Warwick, Patti LaBelle and music producers Kenny Gamble and Leon Huff.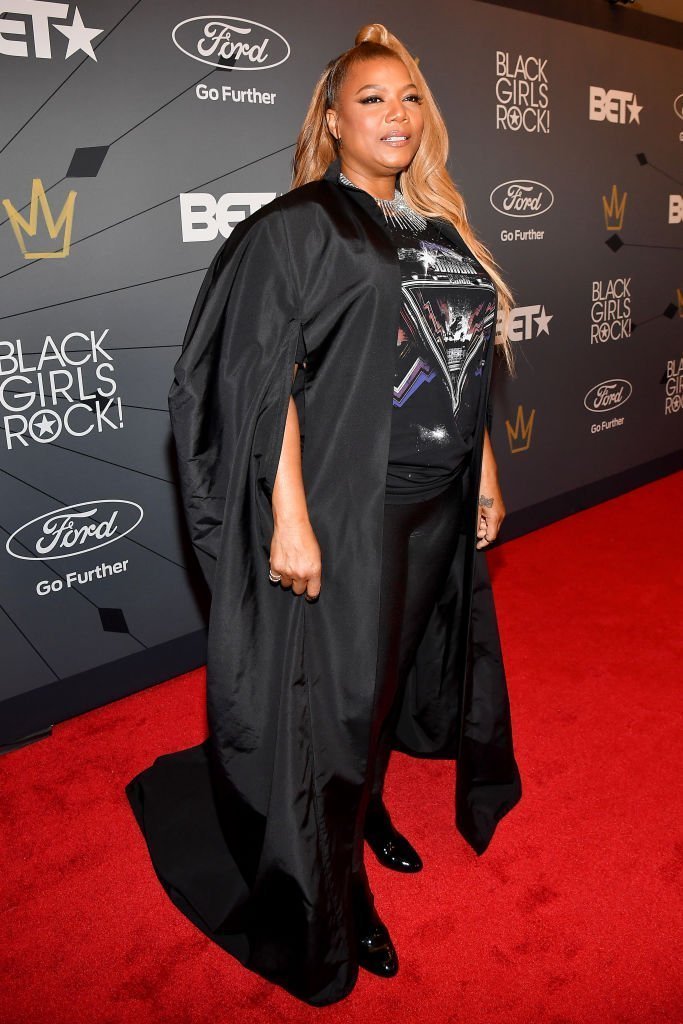 Source: Getty Images
Born Dana Owens, Latifah has been nominated for her role in the film "Chicago." She was also nominated for a Grammy for her song "U.N.I.T.Y.". According to Kenney, she is "an excellent role model and clearly well-deserving of this prestigious honor."
Another reason to deem her worthy of the award is her involvement in Essence Ventures' $20 million project aimed at producing films, television shows and documentaries helmed by women of color. Latifah's production company, Flavor Unit Entertainment is the first investor in the project and will also be part of the company's investment committee.
While her business and career endeavors are often highlighted in articles about her, Latifah opts to stay mum about her personal life. Back in 2008, she refused to open up about her personal choices or address rumors about her sexual orientation. She instead told the New York Times,
"I don't feel like I need to share my personal life, and I don't care if people think I'm gay or not. Assume whatever you want. You do it anyway."
Latifah has never been reported to be in a relationship with a man and has portrayed a gay woman more than once. Though she never confirmed nor denied being gay, she was quoted as saying "I don't find being gay or lesbian to be a character flaw." But as far as she's concerned, there's nothing else to talk about when it comes to her personal life.
Please fill in your e-mail so we can share with you our top stories!