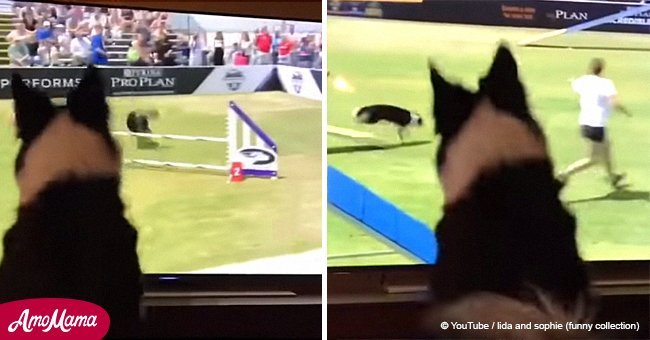 Dog watches himself winning a competition on TV and his reaction is priceless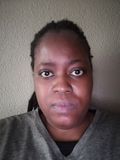 In 2017, a female Border Collie named Kirk won the Small Dog Agility competition at the 2017 Incredible Dog Challenge Western Regionals. The event was hosted by Purina Pro Plan.
A video shared by the dog's handler shows how fast the dog was. In the clip, Kirk got to see herself winning and her excitement is quite evident.
Kirk's handler and owner Channan Fosty regularly signs up her pet Border Collie to compete at agility competitions. Last year, they won the Small Dog Agility competition.
Afterwards, Kirk was further rewarded by being allowed to watch herself win the competition. Fosty posted an adorable video of her pet excitedly jumping up and down in front of the television screen as she watched herself win the race.
For more on this story go to our Twitter account @amomama_usa. In the clip, she's seen weaving through an obstacle course.
It's not clear if the dog was aware that it's looking at a previous race or if it thinks it's another canine having all the fun.
The clip shows how quickly Kirk moves when on the obstacle course. It moves through the challenges with amazing agility and lightning speed.
Some would say that the dog was watching the clip to judge what it needs to do differently at the next race. It leaps up and wags its tail vigorously as it watches but never moves away from the screen.
It appears intent on not missing any of the action taking place on the television. People on social media were confused about the dog's male name.
Frosty explained that "Kirk is a girl, even though she was named after the esteemed masculine Captain Kirk of the Starship Enterprise."
She clearly get's her incredible speed from the warp speed-capable fantasy ship.
Please fill in your e-mail so we can share with you our top stories!