Remember Hilary from 'Fresh Prince of Bel-Air'? She's now 51 & stuns in striped maxi dress in pic
Judging from a picture she shared on Twitter, Karyn Parsons is still very much the beautiful woman who played Hilary in the 90s show, "Fresh Prince of Bel-Air." These days, the 51-year-old is involved in other creative pursuits, and she recently disclosed the motivation behind her soon-to-be-released novel.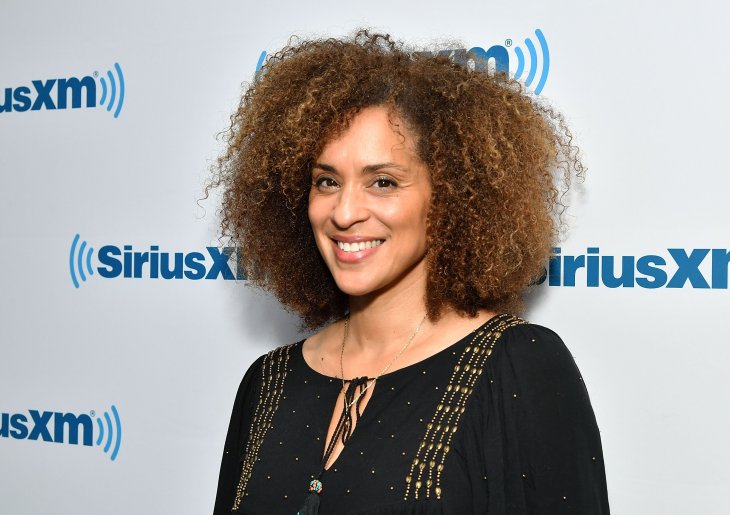 Parsons was pictured sporting a V-neck gown featuring red, white, and blue vertical stripes. She wore her large curls loose and held an arm around a woman she identified as T'Keyah Thomas.
The mother-of-two, who has been keeping busy since "Fresh Prince of Bel-Air," recently spoke to Essence about her new project: a historical novel. "How High The Moon" is historical fiction about a girl growing up in the South during the historical Jim Crow era.
We're so excited to be publishing @Karyn_Parsons' debut novel, #HowHightheMoon, a beautifully written and deeply moving story about finding and fighting for your place in the world. Out in March 2019. https://t.co/1Oc27CDssA pic.twitter.com/8tnOU9gUli

— PuffinBooks (@PuffinBooks) August 22, 2018
The "Major Payne" star revealed that her debut novel was inspired by her mother's experiences growing up in the South:
"The stories of my mother's childhood were so uniquely different from my own that I often found myself wondering what it would be like to grow up in the Jim Crow south. …Delving deeper into a time and place that I'd heard so much about but never experienced was very exciting to me. I'm grateful to Little, Brown and thrilled to be able to share How High the Moon with readers."
Parsons, who is born to a black mother and a white father, has always been passionate about African-American realities. In 2005, she founded "Sweet Blackberry," a non-profit that tells the stories of unsung African-American heroes in the form of short films.
The motivation for "Sweet Blackberry" reportedly came when Parsons, as a new mom, could not find enough film content to educate her daughter on her black heritage. The "Lush Life" actress recalled in a 2017 interview with Forbes:
"My mother—she was a librarian—she worked at the Black Resource Library when I was on Fresh Prince, and she would tell me these stories that were fascinating. She told me the story of Henry 'Box' Brown who literally mailed himself to freedom in a box, and I thought it was incredible. I couldn't believe I hadn't heard the story, and my friends hadn't heard it, either. So, when I started, I was just hoping to get these stories out that inspired me, and I was just trying to figure out how to do it."
Thx, @KBIA for the chance to talk to your producer, and co-founder of OneMic poetry collective, T'Keyah Thomas! She's incredible! pic.twitter.com/JSKDnPlyj2

— Karyn Parsons (@Karyn_Parsons) July 28, 2018
Now, with "How High The Moon," Parsons is set to explore another significant aspect of the African-American culture. The novel is expected to be out in stores in March 2019.