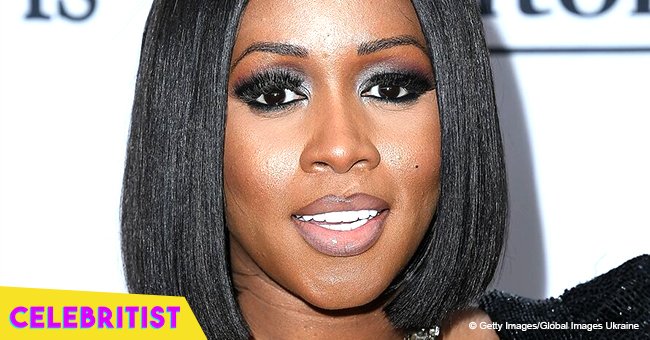 Remy Ma shows off baby bump in tight black dress and high heels
A new photo of Remy Ma reveals how she can look both pregnant and not at the same time. See Remy's puzzling physique in the latest photo where she's unbelievably five months pregnant.
In a few months, Remy Ma will be a mother again and she revealed how far along her belly is in a photo she recently posted.
It's been a while since Remy Ma and her husband Papoose revealed they were expecting a child. They made the announcement during their renewal of vows celebrating ten years of marriage. The couple couldn't be happier with the news after struggling with in-vitro fertilization in the past. This will be their first child together despite having children from their past relationships.
Since announcing her pregnancy, Remy has been flaunting her baby bump every chance she gets. At times, it barely showed, like when she wore a skintight camouflage body suit.
Other times she would purposely show it off such as in a video her husband shared where she turns to her side to reveal her belly.
On Saturday, Remy shared a puzzling image of her body as she stood in front of a mirror. From one angle, she appeared to look far from pregnant, as her body registered a slim physique. However, through the mirror where her profile is showing, it was evident the singer was expecting. Her belly has grown to a noticeable size leading fans to believe it will only be a few months before she welcomes her child.
The excitement continues to build up for Remy and Papoose whose recent trip to the doctor's office is a testament to this. While Remy patiently waited for her child's sonogram, Papoose was busy kissing each sonogram photo the doctor gave them. Tagged by Remy as the "pregnancy police," Papoose has also been very vigilant about their child's progress. He recently shared an update regarding their baby's movement.
The couple is expected to meet their child in December. When that happens, we can expect a lot of fanfare from them. They have yet to announce their baby's gender which will probably also come with a lot of hype.
Please fill in your e-mail so we can share with you our top stories!