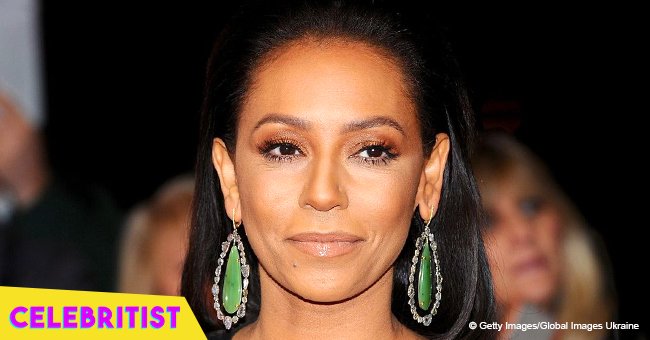 Mel B reportedly entering rehab for alcohol addiction following PTSD diagnosis

Singer Mel B takes control of her life as she makes the decision to enter rehab following months of turmoil. The singer who was recently diagnosed with PTSD has been battling alcohol and sex addiction following her abusive relationship with her ex-husband.
Mel-B has just admitted to battling alcohol issues and sex addiction and is now committed to entering rehab.
The former Spice Girl opened up to the Sun on Sunday revealing her difficulties the past six months as a result of a post-traumatic stress disorder brought about by her bitter divorce from Stephen Belafonte.
During her interview, the "America's Got Talent" star revealed that in the midst of writing her book, "Brutally Honest" she had to relive the trauma brought about by her emotionally abusive relationship with her ex apart from other issues she's been confronting in her life. This drove her to numb her pain through alcohol and sex.
Post traumatic stress disorder
The 43-year-old also disclosed she was recently diagnosed with PTSD and has been dealing with it through therapy. In June, she suffered a panic attack out of fear of seeing her ex. She was on her way to their home to see Belafonte so she could retrieve her personal property when her heart began to race and she experienced heavy breathing. She began to have flashbacks of her abusive past involving Belafonte and her children.
On entering rehab
Resolved to be better for her kids, Mel B decided it was time to enter rehab. She realizes her troubles are deeper than just an addiction to alcohol and sex.
"Sometimes it is too hard to cope with all the emotions I feel. But the problem has never been about sex or alcohol — it is underneath all that."
"I am fully aware I have been at a crisis point. No one knows myself better than I do - but I am dealing with it."
"I have made the decision to go into a proper therapy programme in the next few weeks, but it has to be in the UK because I am very, very British and I know that will work best for me."
Mel B is sharing her story to the world because she says "this is a huge issue for so many people."
"I'm not perfect, and I have never pretended to be.
"But I am working on being a better version of myself for my kids - whom I love more than life itself - and for all the people who have supported me."
Bitter divorce
Mel B was married to Belafonte from 2007 to 2017. They share a six-year-old daughter, Madison. When she filed for divorce last year, the singer claimed she was physically and emotionally abused during their marriage. She also confessed her husband asked her to have sex with other women and got their nanny, Lorraine Gilles pregnant. Belafonte denied her claims.
Sex, alcohol and excessive spending
Meanwhile, a friend of Mel B's disclosed details of her drinking and wild sex romps. Restaurant owner Rusty Updegraff who's been friends with Mel B since 2003 revealed the singer slept with three men in one day and had sexual encounters with a string of men including Aaron Carter. He also claims the singer has gone out of control with her drinking, sex, and even spending.
"She is drinking every day that she isn't working. Her sexual appetite is out of control. You can't take any straight guy round to her house.
"I also worry about her spending. She gets paid a lot of money but just wastes it. She thinks she's like the Kardashians!"
The singer has reportedly exhausted most of her earnings from her Spice Girl days and is now living off of her £1.8 million contract with "America's Got Talent." In the midst of her divorce, she almost faced jail time when she failed to show up in court for her divorce proceedings back in November. She was shooting in Australia at the time and was forced to fly back to the country to attend to her court duties.
When Mel B gets out of rehab, she'll be joining Emma Bunton, Geri Horner and Melanie Chisolm for a Spice Girls reunion tour next year. Mel B is expected to earn £12million from this gig should it sell out. Victoria Beckham will not be part of the tour.
Please fill in your e-mail so we can share with you our top stories!