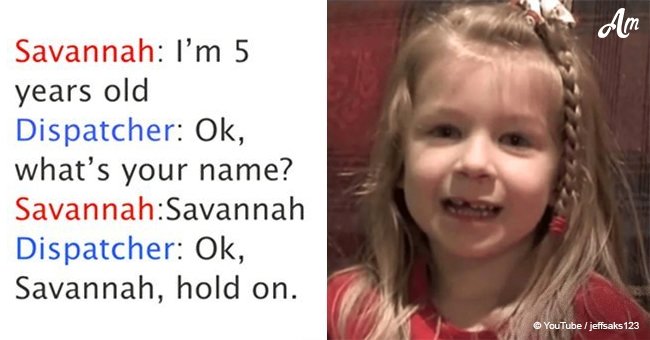 Little girl calls 911 for dad and her hilarious conversation with dispatcher goes viral

Employees of emergency call services have an incredibly hard job.
They work every day answering calls from individuals who go through their worst moments, having to think fast, communicate efficiently and above all, stay relaxed under the great pressure of any situation.
Recently, an operator shared a phone call that he received at work that was truly unique, and has conquered the hearts of thousands of people. Here we show you all the details of this news.
As reported by Bored Panda, Jason Bonham, the emergency operator who reported the call, said he quickly recognized that he was talking to a little girl.
He was surprised by the slow and patient tone of the infant who requested his services. In the following paragraphs, we show how this conversation went on. Read more on our Twitter account @amomama_usa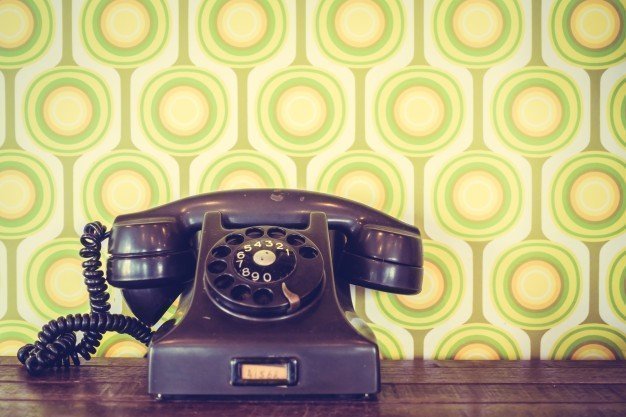 Source: Freepik
"What's wrong?" Bonham inquired. "Um... My dad can't hardly breathe... You need to come real fast," the little one replayed.
"Okay, give me a second, okay?" said the operator, "How old are you?" Bonham asked. "I'm 5 years old," you could hear her respond. "What is your name?", "Savannah," the infant replied.
"Okay, Savanna, do not hang up. I'm going to send an ambulance, okay?" said Bonham.
But the daring and confident personality of Savannah did not take long to appear.
"Okay, but they have to come fast!" The girl recommended. "Okay, Savannah, they're on the way. Is your father awake?" he asked and the girl said that he was awake and "so far… so good".
Then the operator asked her if the main door was closed, and after the girl said 'yes' he asked her to go and unlock the front door so the paramedic could go inside the house as soon as they arrive.
"Ok, I'm going to do it ... Don't worry, dad!" said the young girl as she went to open the door.
Part of Bonham's job is to clearly understand what situation is affected so that paramedics are informed.
Then this operator asked the girl if her father was still awake, and the little girl said that he was still awake. He also asked her if her father had any chest pain. She passed the message to her father and he nodded, it was probably a heart attack.
The situation was difficult but the operator gave confidence to the girl and her father. "Don't worry, they're on the way," Bonham said.
"Okay, but we're in our pajamas! And I have a tank top, so I have to dress," said the young girl. "I don't know what I'm going to wear, but my dad needs oxygen, very fast. Yes, the door is open," the funny infant continued.
The emergency operator wanted to make sure Savannah didn't leave her father unattended, so he continued the conversation to check.
"I need you to stay with him so he stays awake," Bonham commented. "Ok, understood. And ... we have a dog that is ... small, "said the girl.
"Is it friendly?" asked the operator. "Yes, and sometimes it barks," Savannah said. "That's good, I guess ..."
A little later the ambulance arrived and thanks to the friendly call of this infant her father survived a heart attack.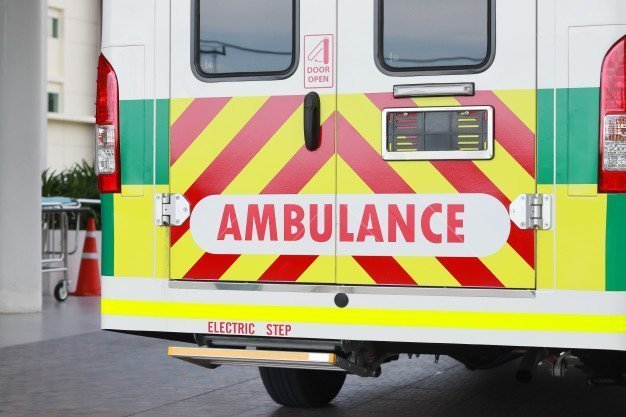 Source: Freepik
Thanks to the quick action of Savannah, the heart attack suffered by his father had no serious consequences and he was able to move forward with his life.
This story has moved thousands of people and shows us the importance of teaching the little ones how to make emergency calls and follow instructions.
Please fill in your e-mail so we can share with you our top stories!