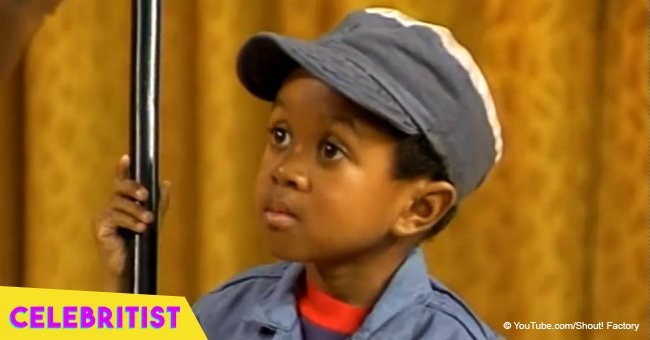 Remember the child actor from 'Webster'? He is now 47 and hasn't changed much over the years
Emmanuel Lewis, the child actor from the 1980s television sitcom "Webster," is now 47 years old. Lewis' physical appearance is distinctly shorter and more infantile than the average appearance for his age. Because of this, he could play much younger roles well into his adulthood.
As an adult, Lewis' current height is 4'3" or 1.3 m. Lewis was born in Brooklyn, New York on March 9, 1971.
His mother, Margaret Lewis divorced Emmanuel's father when he was just two years old. Lewis has four siblings of which he is the youngest.
He is a film study major and graduated with a Bachelors of Arts degree in Theatre Arts in 1997.
Lewis received a nomination Young Artist Awards for his role in the television series "Webster." He was also nominated for Best Young Actor in Comedy Series for "Webster," which he lost to another actor.
At the start of his career, the actor appeared in television commercials for Campbell's Soup, Life, and Colgate toothpaste. He was also a child spokesperson for Burger King's Whopper, which increased his popularity.
Lewis is an active Freemason; he is a former Commander-in-Chief of Atlanta Consistory No. 24 in the Orient of Georgia.
Lewis had cameo appearances in the movie "Kickin' It Old School" in 2007, and a 2013 episode of "Between Two Ferns with Zach Galifianakis."
Other appearances of Lewis include "Love Boat," "A Christmas Dream," "Lost in London," "Emmanuel Lewis: My Very Own Show," "The New Adventure of Mother Goose," "Moesha," "Malcolm and Eddie," "One on One," "My Super Sweet Sixteen," and others.
The 47-seven-year-old actor his often compared to "Diff'rent Strokes" star Gary Coleman.
The "Webster" star is known as a singer in Japan, where he released two singles. Lewis also owns several companies including a car wash, a limousine company, a music label and a few others.
Please fill in your e-mail so we can share with you our top stories!