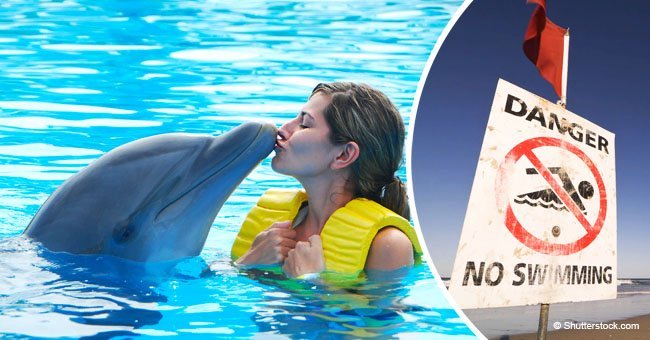 'Sexually frustrated' dolphin causes swimming ban after rubbing up against swimmers

A bottlenose dolphin named Zafar has forced a tourist ban in the Bay of Brest, Landevennec area of France after causing danger to many.
According to Live Science, The 10-foot dolphin was known for its friendliness and charm when it used to swim alongside boats and engage kids. He even let swimmers hold on to his fin and swim next to him.
But recently, Zafar's more intimate actions led the Mayor of Landevennec to release a statement saying that "swimming and diving are banned on the village shoreline" when Zafar's presence is confirmed.
Follow us on Twitter for more @amomama_usa.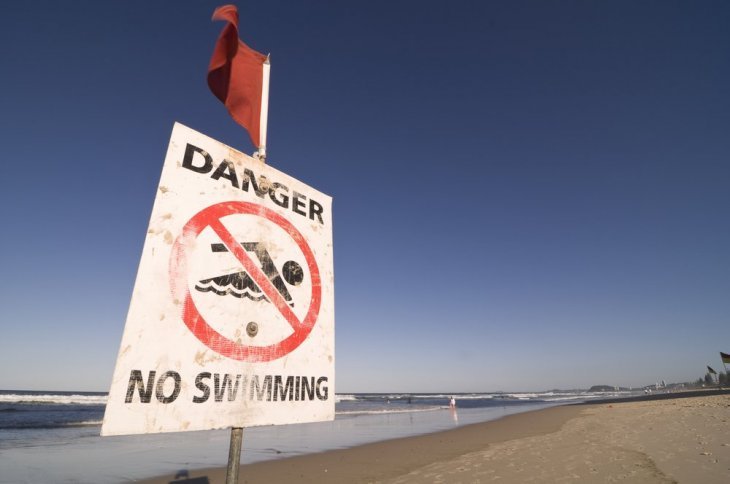 Source: Shutterstock
The dolphin apparently became sexually frustrated, rubbing up against people as well as boats. Remarkably, he even propelled a woman into the air using his nose.
Another time, a swimmer needed rescuing when Zafar stopped her from going back to the shore. A Brest aquarium specialist claimed that unintentional harm could result from Zafar's tail fin.
Dolphins don't have a strict mating season and enjoy recreational sex throughout the year. They are known, however, to direct their sexual energy to non-dolphins sometimes.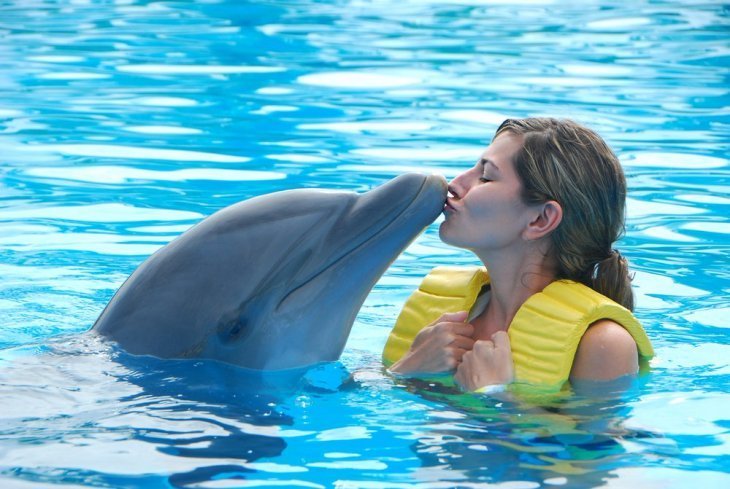 Source: Shutterstock
The mayor found Zafar became too aggressive. In the bylaw, swimmers are banned from getting within 164 feet (50 meters) of the dolphin.
In a later tweet, the department of Finistère showed support for the mayor's decision:
"The prefect of Finistère supports the practical decision taken by the mayor of Landévennec banning swimming in the presence of the animal, which contributes to the security of everyone, including the most experienced swimmers."
Lead researcher of Dolphins Research Australia told the Washington Post that Zafar seems to have grown up as a "social solitary"dolphin" with an unsatisfied need for social contact.
"It's been observed that dolphins and different whale species will rub themselves against objects with what appears to be some type of sexual satisfaction coming about."
Not all commend the actions of the mayor, though. Lawyer Erwan Le Cornec is in strong opposition to it, taking steps to try and overturn the decision through a petition.
That may not be necessary. Ouest-France reported that the ban was removed by Monday since Zafar has been noticeably absent from the area.
In 2013, one dolphin was a bit less forward about the help he needed in detaching a hook from his body. Keller Laros observed that the creature was stuck in fishing gear.
The dolphin appears to swim up to him and indicate where a hook and line was stuck. Unfortunately, Laros is unable to remove the hook but he does cut the line, allowing the dolphin to swim more freely.
And earlier this month, several dolphins stayed close to a female whale and her calf when other whales were competing for the mother's attention.
Please fill in your e-mail so we can share with you our top stories!