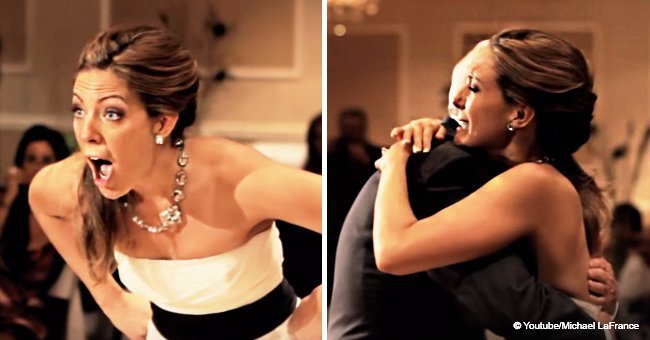 Bride lost father before wedding, she breaks into tears when brother tells her to turn around
A bride recently lost her father to pancreatic cancer just before her wedding, and so her brother decided to surprise her with the most touching tribute.
During the traditional father-and-daughter dance in every wedding, a touching moment was made possible by the bride's brother that has attracted thousands of viewers online to watch the heartwarming scene.
In the video clip entitled "Bride's Special Dance", Andrea Middleton is seen listening to her brother Nick's speech as she chokes back tears in her beautiful wedding gown. According to him,
"We're missing someone pretty important this evening that would be obviously here for the dance with his little girl. So I decided I wanted to do something special."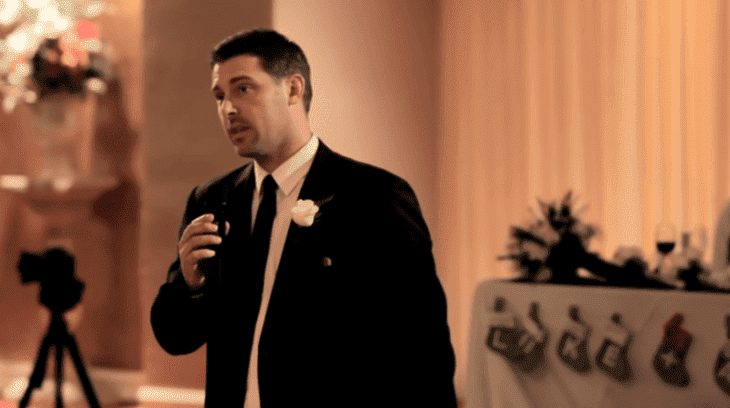 Source: YouTube
After his speech, he reveals that he recorded the song "Butterfly Kisses", a hit song by the Christian Rock singer Bob Carlisle, ahead of his sister's wedding day. As the music starts playing, Andrea could be seen walking up to dance with numerous partners from her family in lieu of her late father, Mark.
The first to dance with her was her grandfather, followed by her brothers Luke and Nick, and finally, his new father-in-law Scott.
Since the video was uploaded to YouTube, it has gained a total of 28 million views, which continues to add on up until today.
People made sure to air their feelings through the comment section of the post, which include heartfelt comments for the bride and her new groom.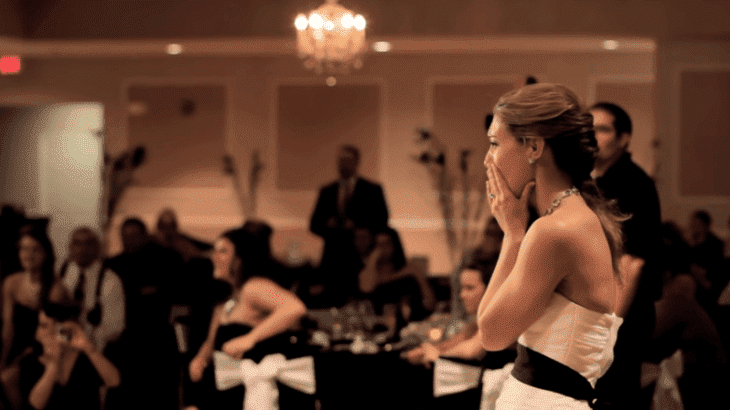 Source: YouTube
"J. Mie: I started crying before I even started watching the video. I lost my daddy to cancer and he never got to meet my husband. This lady is blessed to have such a caring family."
"Cameron Martin: It is a privilege to watch a family supporting each other. All the men in a woman's family cannot replace a father but that isn't the point. The point is that they take quiet dignified turns to show her that they love her and acknowledge her loss. There are so few things we can do to change the bad things in life but caring for each other is one of them."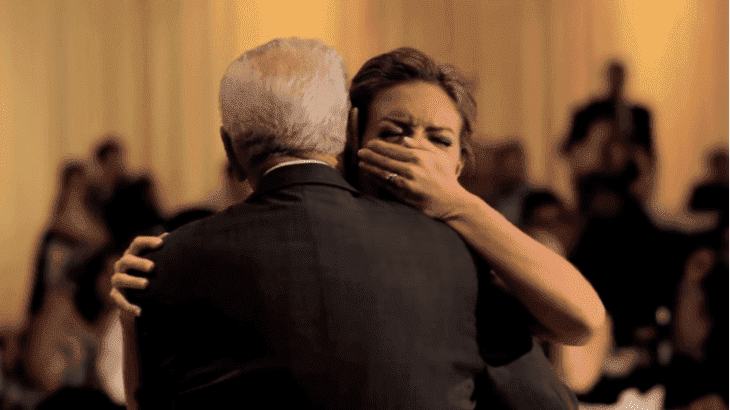 Source: YouTube
"Ken Badois: What a great brother to show his sister how much he thinks of his sister and love for his dad."
Although the video has managed to capture the hearts of millions of viewers, there were still a thousand who clicked the "dislike" button, much to the surprise of other viewers.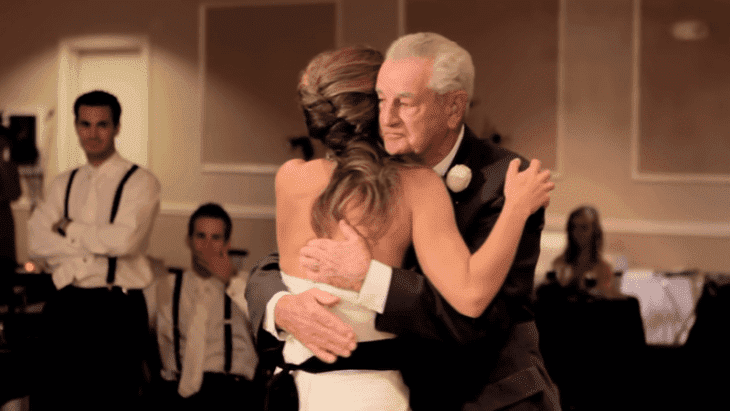 Source: YouTube
However, for those who were actually at the wedding, it was such a lovely sight to see, and there were no dry eyes in the room.
Check out the lovely video here:
Please fill in your e-mail so we can share with you our top stories!