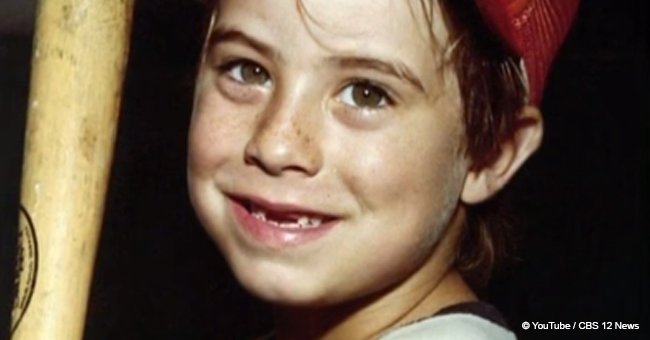 True-crime author put forward new theory regarding Adam Walsh's murder

Arthur Jay Harris has proposed a shocking new theory regarding the Adam Walsh case. He discovered the Walsh child may never have died at all.
On July 27, 1981, Adam Walsh disappeared from a Hollywood, Florida shopping mall when his mother left him alone for a few minutes. Adam was six years old at the time.
Two weeks passed before the police found what was believed to be his severed head in a canal over 100 miles away from home. The rest of his body was never found.
Adam's father, John Walsh, was motivated to pursue unsolved crimes in his "America's Most Wanted program." In 2008, police identified Ottis Toole as Adam's murderer. But Harris contested this in an interview with Uproxx.
Follow us on Twitter for more @amomama_usa.
Harris has been closely following the case since its start. He wrote two books about what he calls another unsolved crime based around Adam Walsh.
About ten years ago, Harris pointed to serial killer Jerry Dahmer as the more likely culprit. He argued that there were seven witnesses who saw him at the mall at the time of Adam's disappearance, and he had access to the same getaway vehicle that was used.
Furthermore, a police report stated that the Dahmer lived and worked only 20 minutes away from the mall where Adam vanished. His killings included 11 severed heads, just like Adam's case.
Harris added something new when the police closed the investigation 27 years after the murder. They made the case files available to the public.
He discovered that, regardless of his theories or the accepted conclusions from police, "there never could have been a trial, and never will be a trial, against any defendant for the murder of Adam Walsh." And that's for one simple reason:
"...it's because the identification of the found child as Adam can never be proven in court."
Harris explained the glaring lack of evidence:
"Here's what should be in the medical examiner's files: A copy of Adam's dental chart; Adam's dental X-rays and X-rays of the mouth of the found child; a forensic dental consultation report, affirming the ID; and a completed, signed autopsy report narrative, since an autopsy was performed. Here's what's in the Adam Walsh case medical examiner's office files: None of that."
In the interview, Harris outlines the mismatch between Adam's dental state at the time and that of the found child. He also pointed out that it was a family friend who identified Adam in the morgue, casting doubt on the certainty it was Adam.
Six years ago, a man approached Harris claiming to be Adam Walsh. Walsh listened to his story. It included very specific pieces of information that only close friends would know.
But ultimately, Harris could neither prove nor disprove the man's claim. He attained fingerprint scans from Adam's bedroom in 1981 but they were of poor quality.
Back in August 2018, one man received ultimate justice for murdering a baby boy. David Gaut was released from prison last year after being convicted of murdering his girlfriend's baby boy 33 years ago.
Then in August, Gaut was murdered, reportedly by neighbors, after having "bragged" about his time in prison. The child, 17-month-old Chi Ming Shek was battered, kicked, and burned before dying.
In July 2016, Katrina Shangreaux, 33, beat her own two-year-old son, Kylen Shangreaux, to death for wetting his bed. She was sentenced to 40 years in federal prison for the horrendous crime.
Shangreaux was annoyed the night before when she came home to see her son had wet his bed. She became more frustrated when he looked at her sideways. After the murder, her mother Dubray helped her clean up the scene.
Dubray's trial is set for November 2018.
Please fill in your e-mail so we can share with you our top stories!