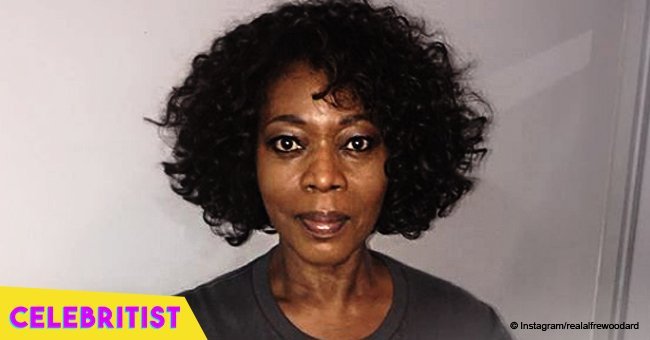 Alfre Woodard snatches hearts in pic of rarely-seen adult daughter & white husband

"Luke Cage" star, Alfre Woodard, shared a photo of her husband and her daughter who mostly keeps a low profile. Woodard has one of the few long-lasting marriages in Hollywood and judging from her social media, doesn't take it for granted.
Woodard's husband, Roderick Spencer, was pictured wearing a plain white T-shirt. He leaned in beside their daughter, Mavis, who donned a yellow blouse with cut-out sleeves and a tiny necklace. The young woman left her hair falling around her shoulders and held it in place with a pair of sunglasses.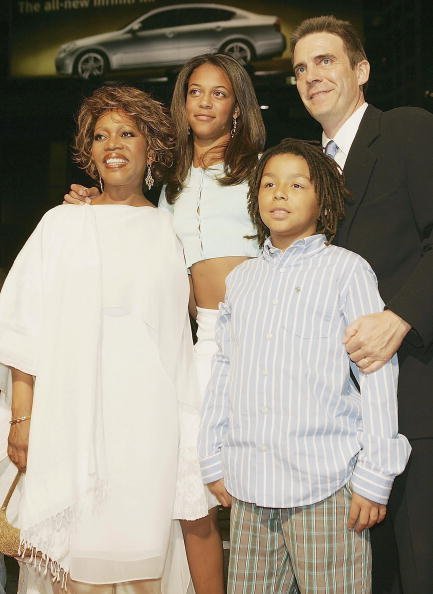 Getty Images
Woodard, 65, chose an amusing caption:
"Baby Daddy + his badass baby"
One of her fans was quick to comment:
"@realalfrewoodard I think you won instagram with this post."
Another noted:
"Now that was funny. Thanks for the laugh"
Woodard's only daughter, Mavis Spencer, was selected as the 2010 Miss Golden Globe. She had the prestigious task of handing out statues to award winners at the 67th annual Golden Globes Awards ceremony that year.
The couple has remained stable and in love over the years, despite being plagued by interracial marriage discrimination earlier on.
Some have attributed their successful marriage to the fact that both partners work in the same industry. Spencer is a producer and an instructor in screenwriting and directing.
The "Knucklehead" actress, who revealed that she married her husband on a polo field in 1983, admitted that marriage requires efforts from both partners:
"Love will demand things that are impossible. Marriage is about putting both feet in the boat and rowing out in the middle of the lake…. [It] is a partnership that you continue to grow."
Despite their busy schedules, the couple takes out time to have fun with their children. They have two kids- Mavis and Duncan- who are adopted.
Meanwhile, Woodard made an interesting revelation recently. According to her:
"My granddoggy Dawson will get two-thirds of my money. My kids can appeal to him."
Please fill in your e-mail so we can share with you our top stories!