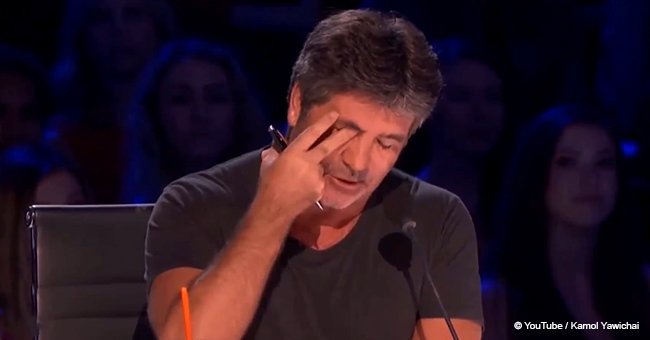 Simon Cowell burst into tears after one of 'America Got Talent' contestant's sang

Straight-faced "America's Got Talent" judge Simon Cowell is known for his stern demeanor and doesn't often give in to emotion.
That changed during Michael Ketterer's heartrending performance earlier this week. Ketterer performed James Bay's "Us," and his rendition moved Cowell to tears.
He could relate to the performance and struggled to formulate his thoughts when host Tyra Banks asked Cowell for his opinion. Cowell said:
"As I dad, I can't imagine [doing] what you've done, and the fact that you're on this show and you really need this. You're a really, really special guy."
Read more on our Twitter account @amomama_usa. The moving performance can be seen below.
His eyes welled up with tears and Banks said Cowell's vulnerability was "one of the most beautiful moments" she had ever seen and described him as "a big soft papa."
Fellow-host Mel B was also trying to hold the tears back and said Ketterer is just "an incredible human being" for reaching out to foster children in need.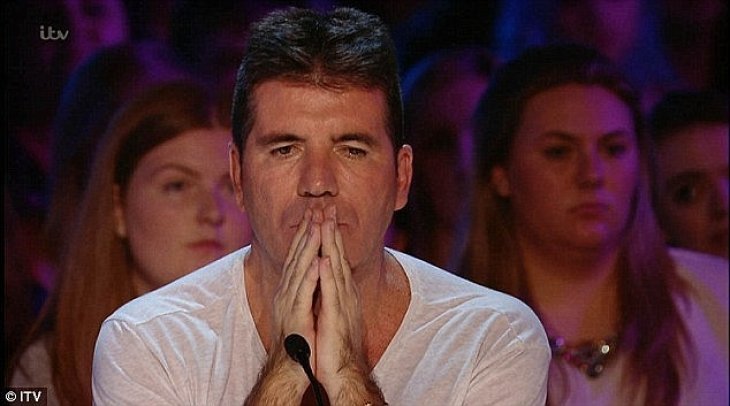 Source: ITV
She said that Ketterer has a stunning voice that "sings truth" despite everything else. Heidi Klum succinctly added: "We just need more men like you."
The father-of-six from Orange County, California, entered the competition three months ago to show his foster children that their dreams can turn into reality.
Back in June, Cowell said that there was just something about Ketterer's voice: "I genuinely mean this, it's special, and everything was perfect."
When asked what it feels like to make Cowell cry on live national television, Ketterer said that the judge "gets it" and understands a father's devotion to his family.
Cowell said after his first performance that there was just something about Ketterer's voice and that he would go far in the competition.
Tune into America's Got Talent every Tuesday night at 8 pm ET on NBC to see if Ketterer makes it to the final rounds.
Please fill in your e-mail so we can share with you our top stories!