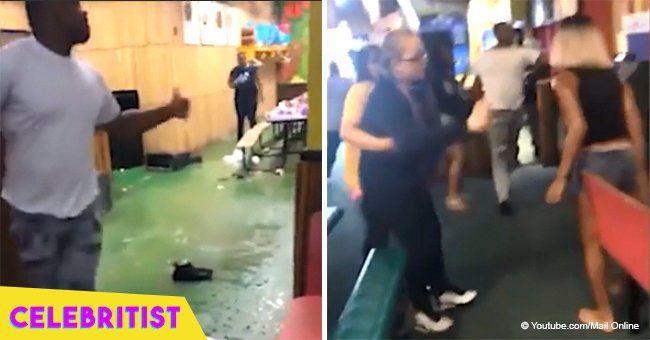 People want to have children's restaurant closed after brutal footage goes viral

Several people have signed an online petition that requests to shut down Go Bananas, a store that has video games and different other activities created to entertain children, due to a violent fight between a group of adults.
The video that was shared by Daily Mail showed two women fighting each other on the ground of the venue while a man tried to pull someone up (who apparently was his partner) to drag her out of the brawl.
Another person grabbed a mop and tried to hit the couple with it, but failed.
As the clip continued, the couple was displayed slowly getting out of Go Bananas, but a group of three women and a man chased them with the mops and tried to hit them, again.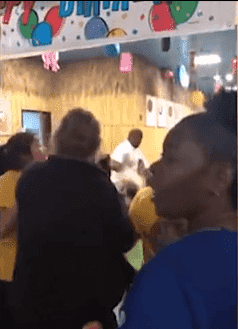 Source: Daily Mail
A different footage showed a previous fight between two men and a third one using a chair to strike one of them in the head. CBS Chicago reported that the brawl began a few feet away from a baby.
THE REASON FOR THE PETITION
While some people might think that Go Bananas had nothing to do with that fight, the truth is that it was not the first incident that had taken place in that store.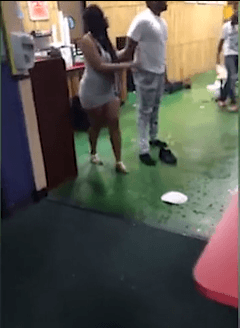 Source: Daily Mail
As the Chicago Tribune revealed, the police have been called to the venue several times in 2015 for similar problems, including battery, theft, counterfeit currency, and fighting.
Norridge Mayor James Chmura pointed out that it was not the kind of business the community would like to have. He added that they were confident that the police are monitoring it.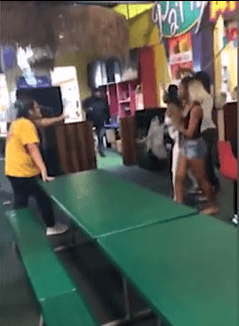 Source: Daily Mail
A PREVIOUS TRAGIC INCIDENT
In 2011, Go Bananas made headlines after a three-year-old boy fell from an indoor roller coaster and died.
"We have to come together as a community to do what we can to put an end to the amount of violence that is pouring into our neighborhoods, especially at a children's facility," the petition reads.
Please fill in your e-mail so we can share with you our top stories!