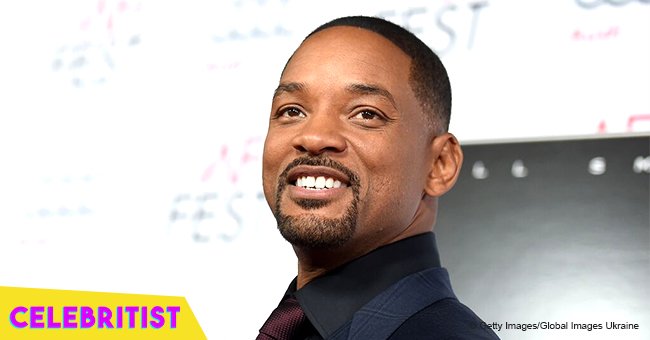 Will Smith's ex-wife stuns in ripped jeans & black tail-jacket in recent photo
Sheree Zampino recently arrived at her fifties, and she's looking as beautiful as ever. The mother of one is focusing on growing her business, a low-cost boutique under her name, and she often serves as the model for the stylish outfits.
She was the first wife of Will Smith and became known for that role, but after divorcing the Academy Award winner, Sheree started to create a name for herself in the entertainment industry. She was part of the cast of "Hollywood Exes," and is now an independent businesswoman and mom of Trey Smith, Will's eldest son.
The 50-year-old beauty is currently in London, and she recently stunned in a picture shared to her Instagram where she's wearing a black top underneath a fitted black tail jacket, ripped jeans, cream-colored laced boots, and a red handbag to add a splash of color to her youthful outfit.
Zampino's luscious hair was parted on the side, and she complimented her outfit with gold hoop earrings and light make-up. She posed in front of the mirror, following the same trend she has been using in a good portion of the pics on her feed.
"London Swag! Yes, I'm wearing tails! #thekooples #shereeelizabeth #valentino #Hudson," she captioned the pic.
Fans immediately took over her comment section to praise Sheree for her outfit, ask for recommendations and compliment her figure. One user wrote:
"You are a fine woman Sheree. just fine all ova, Ma!,"
another added,
"Yes, you are wearing tails and Yes....you killing it in those tails loving the entire look sweetness."
And a third one said:
"@shereefletcher yezzzz hunni that looks tres'chic love the look. Ur so fabulous!"
VACATIONING WITH HER EX-HUSBAND
Sheree enjoys traveling a lot, and just a few months ago, she was vacationing around Jordan and Israel with her ex-husband and their son. While many people found the situation strange, considering that Smith has been married for over two decades to Jada Pinkett Smith, it was the actress who clarified she doesn't have any problems with the exes hanging out alone.
In an interview Pinkett Smith had on "Sway's Universe" in June, the 46-year-old revealed that she has never tried to keep Will apart from his son and she will not start now. As a "bonus mom" is important for Jada that Trey Smith can witness the bond between his parents. She said:
"That's very important that he can feel that connection and feel where they do meet. So he can feel that parental connection. I think that's important."
AN EMOTIONAL REUNION WITH PINKETT SMITH
Sheree and Jada have shown in the past months how much they have grown up in their relationship and blended family. The women met face to face in front of the cameras for the first time for Pinkett Smith's Facebook Watch show, "Red Table Talk."
In an emotional chat that ended up with the pair tearing up and holding hands, Jada confessed that she regrets getting in the middle of Sheree's and Will's relationship so soon, as she started dating the actor when he was still finishing the divorce with Zampino.
The fashionista, on the other hand, thanked Jada for loving and accepting "her baby" into the family from the very first moment she met him.
Please fill in your e-mail so we can share with you our top stories!