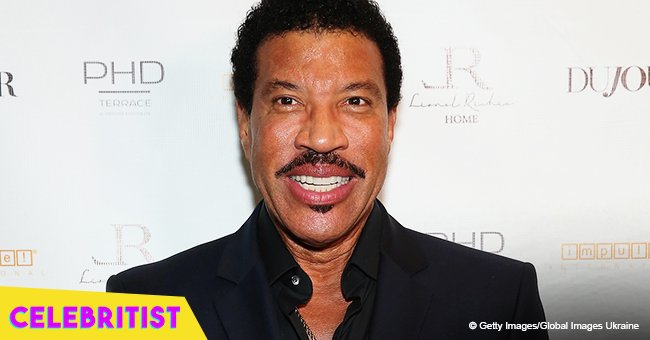 Lionel Richie's daughter shows off enviable body in neon pink bikini after turning 20
Sofia Richie just turned 20, and she made sure to celebrate in style as she hit Mexico sporting a neon pink bikini with her much-older boyfriend, Scott Disick.
Sofia Richie and Scott Disick have built their relationship around the luxurious getaways they often jet off to around the world. Back in October, they went on an intercontinental tour as they visited multiple places in America and Europe. As for the favorite destination of the couple, however, it's got to be Mexico.
Scott and Sofia are back in their happy place again, lounging poolside where they seem to enjoy the most. That's how Richie spent her birthday weekend, celebrating her 20th birthday with her 35-year-old boyfriend.
Disick took the 20-year-old to a luxury resort in Punta Mita, a favorite destination of the Kardashian-Jenner clan. Vogue reports that the couple stayed at Casa Aramara, a private beachside estate where they were able to privately enjoy some time together. There, they went boating, island hopping, sunbathing, and snorkeling among many other activities made available for the both of them.
For the lovely trip, Scott was able to take his eldest child Mason, 8, whom he considers to be his best friend. However, Kourtney Kardashian and their two younger children were not in attendance as this was his current girlfriend's birthday celebration.
Just like Scott, Sofia decided to take a plus one, sharing photos with a friend who seemed to be enjoying all the amenities that the private beach had to offer, which includes a pretty lilac sunset.
While Sofia and her friend made sure to make the most out of their stay at the luxurious hotel, Scott chose to keep it on the down low by lounging in their villa. Showing how hard at work he was, he took a photo with his laptop on, saying it was "another good day at the office."
As she says goodbye to her teenage years, Sofia only had this to say:
"I'm like [expletive], I am not a teen choice #20"
Happy Birthday, Sofia Richie!
Please fill in your e-mail so we can share with you our top stories!