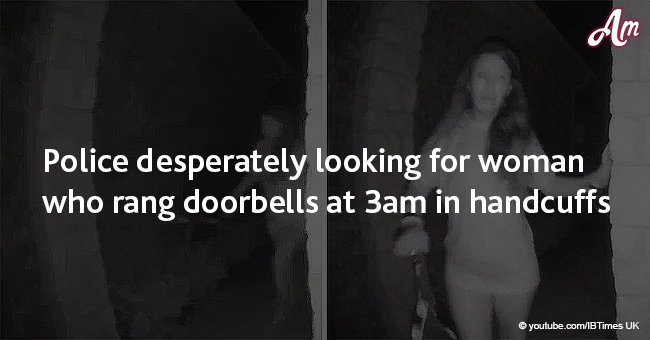 Police desperately looking for woman who rang doorbells at 3am in handcuffs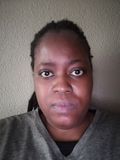 Last Friday, surveillance footage of a distressed woman from theSunrise Ranch area of Montgomery, Texas went viral. She was seen ringing people's doorbells at around 3 a.m. that morning.
On Wednesday, the police made headway in the ongoing case. The woman was found after her boyfriend committed suicide.
On August 24, a woman was seen on resident Jennie Drude's security camera ringing her doorbell. Drude later shared the footage on Facebook and with the police.
The clip showed the woman walking quietly up to the door of the home with what appears to be some sort of restraints on her wrists. She's only dressed in a top with no pants or shoes on.
For more on this story go to our Twitter account @amomama_usa. As she rings the doorbell she appears to look down the block nervously, as if she fears being discovered.
Drude said the woman appeared to be out of breath from what she could see on her home's surveillance video.
Another resident, who did not want to be named, said, "We were dead asleep in our beds. My husband was woken up by the doorbell ring. It rang probably 20 to 30 times."
By the time her husband answered the door, no one was there. The resident said the whole ordeal was scary as the woman was barely dressed and you could see the worry on her face as she looked around.
It's been reported that the unknown woman rang at least five residents' doorbells in the area. The police went door-to-door speaking with residents who didn't recognize the missing woman.
A breakthrough came in the case on Wednesday when the woman from the video was subjected to domestic violence. The police said she was now safe.
Authorities arrived at a house on Wednesday in response to a call about a man threatening to kill himself. There they found the woman's 49-year-old boyfriend lying dead from a gunshot wound.
Police believed the death was a suicide. The 32-year-old woman was mentioned in his suicide note but was not on the scene, according to officials.
They were still in the dark about the broken restraints on both her wrists.
"There are some issues obviously with the video surveillance and why she was wearing those restraints and the circumstances surrounding it," Lieutenant Scott Spencer of the Montgomery County Sheriff's Office said.
"She is currently outside Montgomery County and our investigators will be meeting with her to continue the investigation," Spencer added.
The house the boyfriend was found in was in the same neighborhood as the one the woman had tried to ring.
Please fill in your e-mail so we can share with you our top stories!