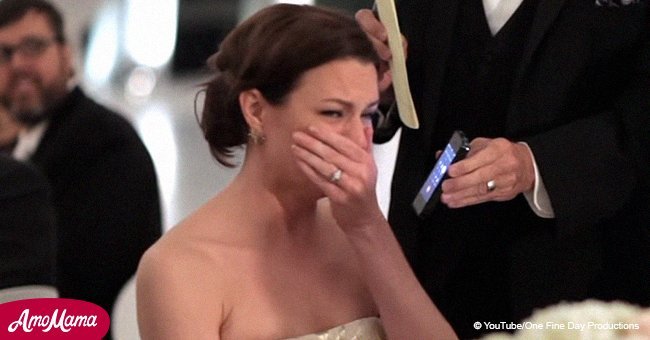 Grandfather's moving words of wisdom reduces unsuspecting bride to tears
The bride was crushed when her elderly grandparents were unable to travel for her wedding, because she had always been particularly close with her grandfather.
Pacia was excited for her 2015 wedding, as she couldn't wait to finally marry the man of her dreams. But there was one drawback of the big day: her grandparents would not be able to be there for her big day.
Despite this, the bride was grinning a huge smile on her wedding day, and her family made sure that despite their physical absense, grandma and grandpa would still be there in spirit.
Pacia's grandparents had been married for 66 years by the time she was set to tie the knot, and their advice was important to her. So her father and her sister secretly came up with a plan to include her grandparents.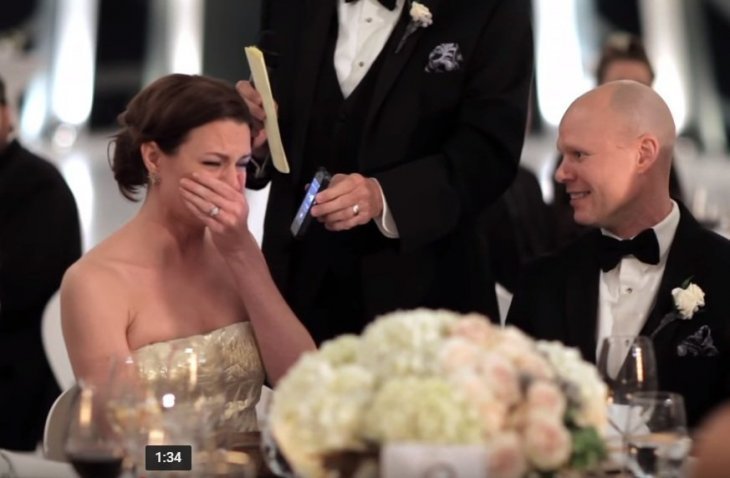 Source: YouTube/One Fine Day Productions
Pacia's sister shared that she had asked their grandfather what marriage advice he could offer on the occasion of her wedding. The moment she started to speak, the bride immediately became emotional.
"If you're looking for wisdom, I'm afraid you've called the wrong number," he apparently told her, in what she hails as "true grandad fashion."
Everyone had a good laugh at his offering, with Pacia only becoming more teary-eyed by the second.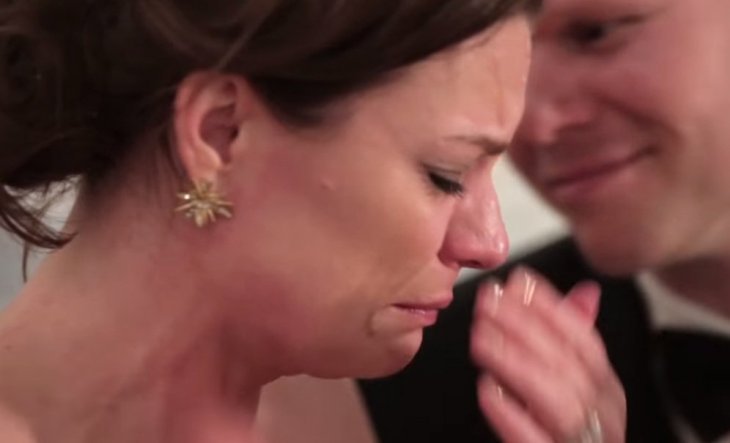 Source: YouTube/One Fine Day Productions
And Pacia's dad only added to her emotional state.
When he stood up to give his toast, he stated that he would be giving advice, but first wanted to try something else, pulling out his phone. As soon as the bride heard the voice of her grandfather on the other end of the line, the tears began to flow freely.
Quite content to interrupt her wedding day, Pacia happily listened to her grandad's advice on speaker phone in the middle of the reception, with all her guests listening in on their conversation.
Please fill in your e-mail so we can share with you our top stories!