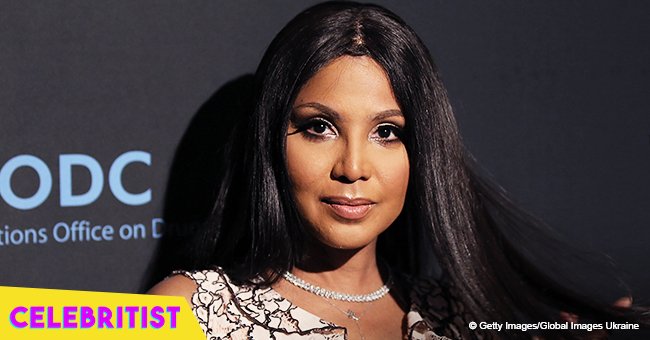 Toni Braxton's son poses in camo leather jacket & white shirt after overcoming autistic challenges
Toni Braxton's son Diezel has come a long way since having to overcome autism when he was a child. Now, his family couldn't be prouder as he was signed in one of the most prestigious modeling agencies in the country. The model recently headed out in a camo leather jacket and white shirt which hinted a project on the way.
Toni Braxton's year has been filled with great moments, as she recently made a triumphant return to the music industry with her eighth studio album, getting engaged to rapper and music producer Birdman, and now, her youngest son is breaking through the fashion industry.
The 15-year-old fashionista recently signed with Wilhemina Models Agency, one of the oldest and most prominent in the world. The agency not only opens its doors to models, but world-class celebrities, artists, athletes, and content creators from around the globe. Some of the known individuals to be a part of their roster include Nicki Minaj, Nick Jonas, Demi Lovato, Leona Lewis, and Shawn Mendes. Of course, Toni couldn't be happier that her son has been included in the list of names to watch out for in the agency.
"Big sets in motion"
"I want it more than anyone. I want all that smoke"
Diezel is Toni's youngest son with his ex-husband Keri Lewis, and he was previously diagnosed with autism when he was two. Since then, Braxton has been trying to raise awareness on the disorder and has been involved in Autism Speaks, one of the biggest autism awareness organizations in the country.
Now, however, Diezel lives a normal life and has been greatly enjoying the modeling world. He has recently released a set of photos of him posing in a white shirt and a camo jacket, saying that "he wants it more than anyone else in the world". Most likely referring to his job as a model, he showed off his modeling skills in his latest photo set.
There's definitely a lot to look out for with Diezel, as he is only getting started.
Please fill in your e-mail so we can share with you our top stories!