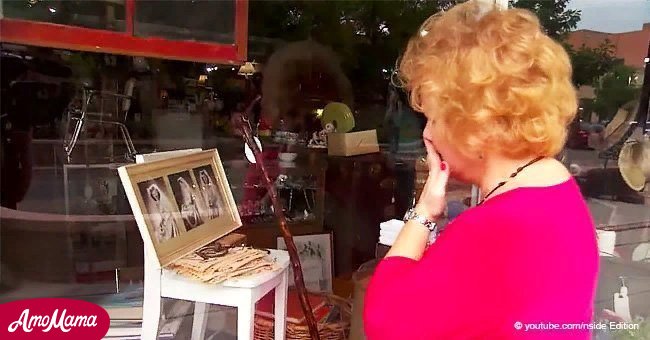 Woman notices picture in antique store and cries out when she recognizes girl in photo
An American woman never expected that when entering an antique shop she would find memories of her past.
Jane Fine Foster is an old woman from Grand Junction, Colorado, who was walking down the street when, in the showcase of the antique store "Robin's Nest", she ran into an object she never imagined to find again.
It was a photograph of her mother from 1948, in which she was wearing a beautiful wedding dress. Her family had lost it more than a decade ago.
This antique store kept more than one memory of Foster's family, and it took only a couple of seconds for Jane to start crying when she saw that her mother's wedding photo was in one of the main store windows.
Jane could not believe what was happening. Much of the memories of her family had been stored in a warehouse on the lease which they stopped paying, so all the objects that had been auctioned and distributed in various places.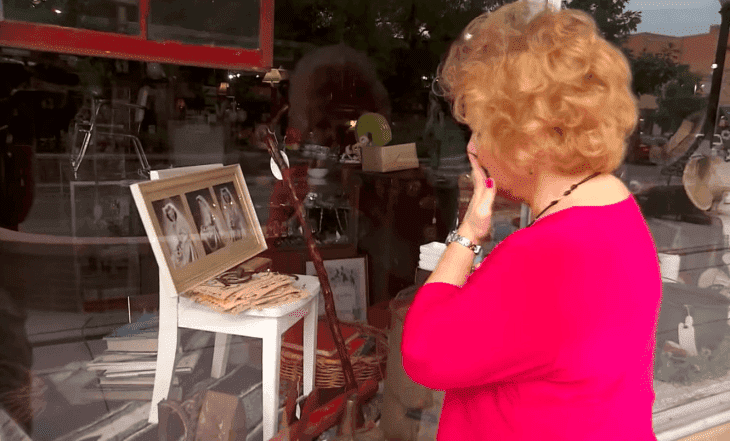 Source: Youtube/Inside Edition
For this reason, the emotion that the woman felt at the moment of reuniting with the image of her mother was really overwhelming. Read more on our Twitter account @amomama_usa
But, there was something even more special in the store, another memory of that same memorable day; the store had the same wedding dress that was in the photo along with the original newspaper, which was dated just two days after the day the wedding took place.
But this fortuitous coincidence is inexplicable for Jane. "Why would I be in the center of the city and happen to be in that block and see it?" "It stuns my mind," she told later.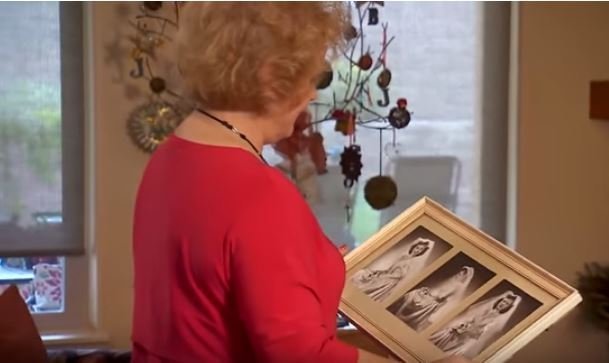 Source: Youtube/Inside Edition
Jane Fine Foster's mother had died four years before this unusual event. However, the series of matrimonial photos she ran into in the antique store was long gone.
About 12 years ago, after the death of Jane's father, the family was forced to deposit their assets in a storage unit in Arizona for economic reasons. However, the irreplaceable family assets and memories were auctioned off when Jane's mother did not make one of the payments to the unit.
To make matters worse, the company did not even inform the Foster family of what had happened. Another four months passed before they discovered that all their stored belongings had disappeared.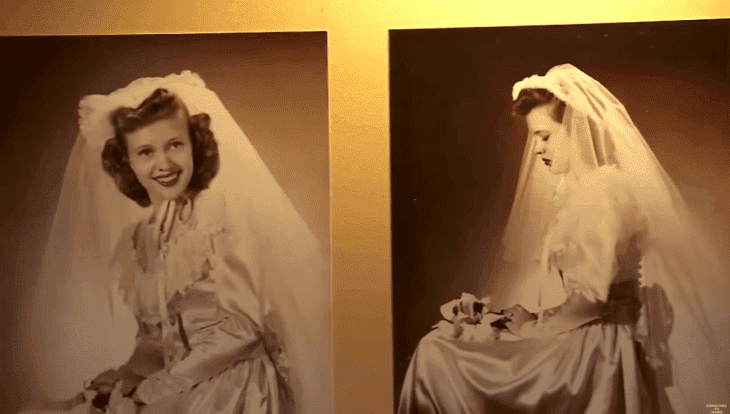 Source: Youtube/Inside Edition
Faced with this reality, Jane and her mother did their best to recover their assets of greater sentimental value, but without success. After following the trail to a warehouse of antique wedding dresses in Chicago, the trace ended.
Jane had lost the hope of ever recovering her mother's belongings, so when she saw her mother's picture in the window of this antique shop, she could not contain herself and shouted with emotion.
After exchanging a couple of words with the owner of the store, Shane Allerheiligen, it turned out that the photos were not the only thing that had found its way to the city in Colorado.
Shane, knowing the history of the photos, took Jane to the basement of his store, where he also kept the wedding dress of Jane's mother. Allerheiligen had bought the dress even folded in its original packaging and with a newspaper dated June 22, 1948, two days after Jane's mother wedding.
Jane asked how much she would have to pay to have the precious memories of her family returned, and they said, "There is no price for this dress; It has returned to you. It's yours".
Although Jane Fine Foster does not know how her mother's things ended in her hometown, she thinks it's no coincidence. "It's a message that she keeps thinking about us and is watching us," Jane confessed.
Please fill in your e-mail so we can share with you our top stories!