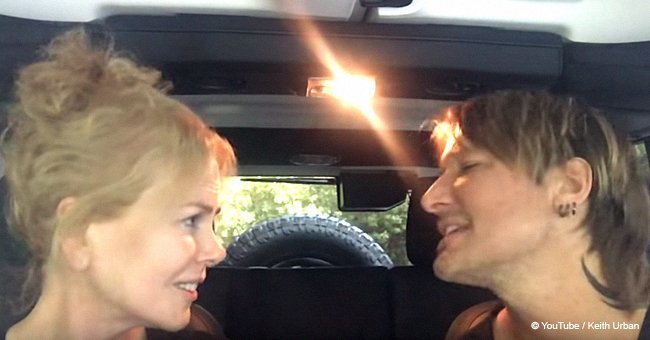 Keith Urban and Nicole Kidman sing together – and it's the cutest duet we've ever seen
One of the most famous Hollywood couples, Keith Urban and Nicole Kidman, shared a beautiful video of them singing a duet inside their car. Internet users have it believed that it just might be the cutest duet ever.
Kidman and Urban sang along the words to a popular hit from the country star, "The Fighter," which is his duet with Carrie Underwood.
The video uploaded to YouTube via Urban's official channel showed Kidman's excitement when the song began to play on their vehicle's stereo.
"Oh my God, I love this song!" Kidman is heard saying in the video. To which, Urban hilariously replies, "Thank goodness!"
Follow us on Twitter to learn more.
The couple then started to sing the song to each other with Urban doing most of the heavy lifting with the difficult notes and Kidman complementing him.
The two stars can be seen giggling, smiling, and flirting with one another as they continue singing the song inside their vehicle.
According to a report from Meaww, the song that the couple sang was actually born out of Urban's conversation with Kidman.
Urban co-wrote the song along with other writers and performed it with Carrie Underwood. However, it was actually inspired by a conversation that the couple had before they got married.
In the conversation, Urban was trying to assure Kidman that he was a "good bet" for her. The online source quoted Urban as explaining, "I was a safe place and I would take care of her, and she could remain vulnerable and precious and that I would try and keep the world away from her so she didn't have to be hardened."
For this reason, as well, it is fitting that this rendition of the song is being adored by people all over the internet. After all, Urban finally sang it with his muse, who actually inspired the song.
The video makes it apparent just how happy Kidman is with her partner, Urban. However, this amazing actress also has her own share of tragedies, the greatest of which are perhaps are her two miscarriages.
Please fill in your e-mail so we can share with you our top stories!