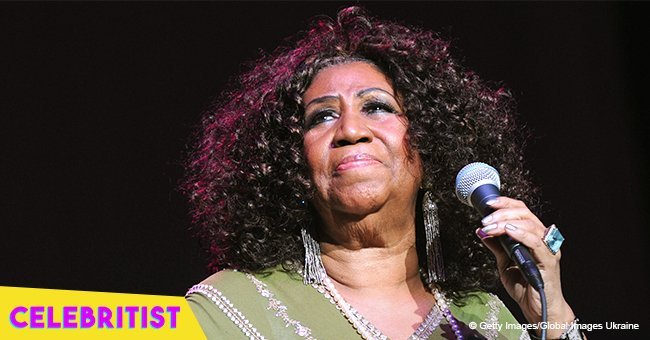 Aretha Franklin's niece reveals why singer kept her cancer battle a secret

The news of Aretha Franklin's death came as a surprise to many because it was only a few days after it was announced that the Queen of Soul was gravely ill. Her niece, Cristal Franklin, has revealed why the icon chose to conceal her battle with cancer.
Evrod Cassimy of Local 4 News sat down with Cristal who dished details on why Aretha kept her diagnosis private for a long time and how she fared in the days preceding her death. Cristal told Cassimy that her aunt kept her health status secret because she wanted to continue to work.
SHIELDING HER CROWN FROM CANCER
Cristal continued:
"She wanted to continue to be the queen. She wanted to continue to push. She wanted to continue to be an artiste. She didn't want people to think 'oh she's dying, and it's gonna be the end. We're never gonna have her again'."
Cristal recalled having a conversation about her daughter with the "Spanish Harlem" crooner before her death and how distraught Aretha became:
"We were talking about my daughter graduating from Howard this year, and she just burst out in tears, and it was so hard for me not to cry but I gotta be strong enough to tell her 'oh auntie, you're gonna be there. You're gonna be singing at the graduation, like you did at my graduation'."
DEALING WITH THE DIAGNOSIS
Cristal, who said she was happy to see her aunt finally at rest after all the pains of cancer, disclosed that the music legend remained in denial for a long time following her diagnosis.
That period of denial was followed by "proactive activity" which involved "eating better" and "working out." But as Cristal noted, after Aretha heard from doctors that there was nothing else they could do for her, her reaction "wasn't good."
BOWING OUT LIKE A FIGHTER
In the hours before her death, however, the "Rock Steady" singer was a fighter. Her ex-husband, Glynn Turman, was with her in those moments when she could not communicate with anyone. He said of his experience:
"She's always been a warrior — a strong, strong woman and a fighter. Her pulse told me that she was not in surrender mode. She was going to fight it until the end."
A FAREWELL FIT FOR A QUEEN
The late Queen of Soul took her final bow on August 16 and was finally laid to rest in a star-studded funeral service on August 31.
The service had in attendance the likes of Ariana Grande, Jennifer Hudson, Stevie Wonder, Gladys Knight, Rev. Jesse Jackson, and former president Bill Clinton who delivered an emotional 12-minute tribute in honor of the only Queen of Soul.
Watch the tear-jerking video of her funeral service below.
Please fill in your e-mail so we can share with you our top stories!