Kris Jenner revealed her closet and it's incredibly huge
The massive dressing of Kris Jenner is the dream of every fashion lover. The matriarch of the Kardashians-Jenners has publicly shown her 62-year collection and it's hard to believe.
Jenner has a huge collection of black blazers with at least 25 pieces because she feels that it is a garment that can be combined with everything. She also has a whole section full of dresses for different types of events.
The tour was given to Dee Hilfiger, Creative Director of the luxury bags firm Judith Leiber, and focuses especially on all the extraordinary models of the firm that Kris has been collecting over the years, starting in1980.
The segment marks the 8th episode of "Dee's Diary," shared via the firm's Youtube channel on August 27. Read more on our Twitter account @amomama_usa
Despite the breathtaking size of her dressing room, Jenner assures that each of the pieces she keeps there has a deep place in her heart and a special meaning for her.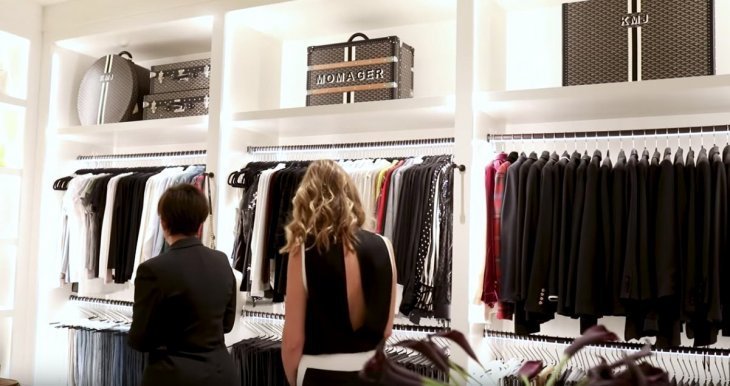 "This is kind of where it all happens. We shoot a television show almost every single day, so we have to have a lot of options."
-Kris Jenner, Youtube, August 27, 2018.
With so much in her closet, it is difficult not to disorganize it, so it has a large section destined for what she wears in her daily life, including sweatshirts for the days when she wants to be comfortable and feel like a regular person.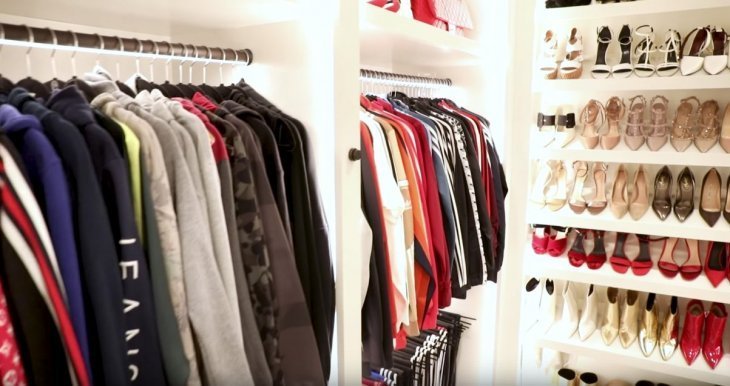 "This is what I wear every single day. So this would be the first place, my first stop is a sweatsuit. And that is how I am most comfortable," Jenner said.
The brands which prevail within Jenner's massive wardrobe are Versace, Chanel, Valentino, Gucci, Louis Vuitton, Adidas, and Nike.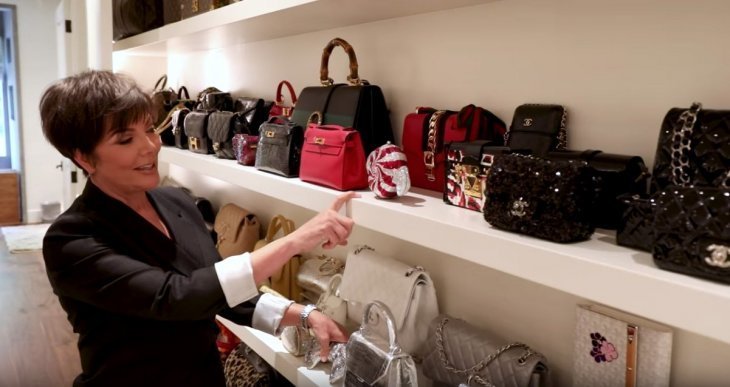 In short, more than a wardrobe, hers is an exhibition of works of art from the history of fashion. As Jenner puts it "this is 62 years of collecting."
This is not the first time that the public gets a glimpse of Kris's closet. Back in June, her daughter Kendall shared some images from the multi-room wardrobe in her Instagram stories, calling it a "boss closet."
In the videos on which the famous model flaunted her mother's closet, we can distinguish a special section where Hermès Birkin bags are perfectly arranged, featuring different sizes, colors, and materials.
Kendall's sneak peek of Kris's collection only left the fans expecting to see more about it, and finally, the treasures have been revealed through this detailed tour to satisfy the public's hunger for all things Kardashian.