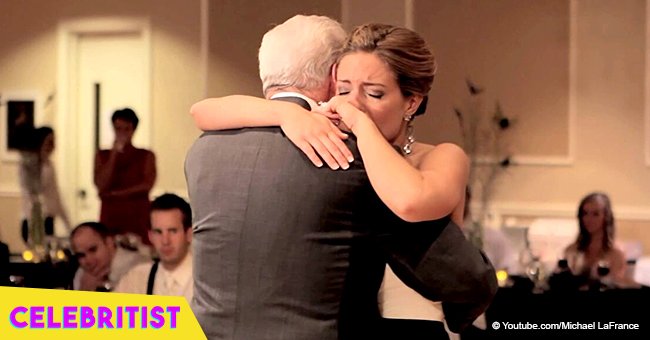 Bride lost father before wedding, broke into tears when brother surprised her with a special dance

Soon before Andrea Middleton got married, her father passed away from pancreatic cancer. Her brother decided to surprise her during the special evening, and the video became viral.
The clip showed Andrea's brother, Nick, talking to all the guests through the microphone pointing out that his father, Mark, would have loved to be present at the ceremony.
He then introduced the father-and-daughter dance, which is one of the most touching moments of the wedding parties for both the bride and the family. Since her father died, other people would dance with Andrea in his place.
Later, Nick revealed that he wanted to do something special for his sister, and said that he recorded "Butterfly Kisses," a hit song by the Christian Rock singer Bob Carlisle.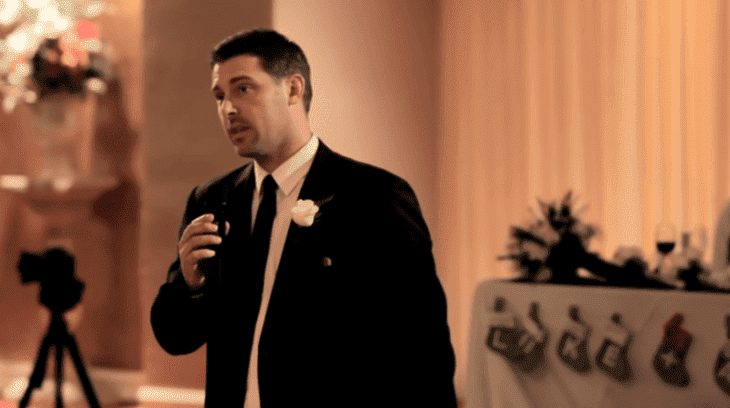 Source: YouTube/Michael LaFrance
During his speech, Nick pointed out that somebody else, who is very likely to be another sister, danced that song with Mark at her wedding, so he considered it was a tribute for both Andrea and their father.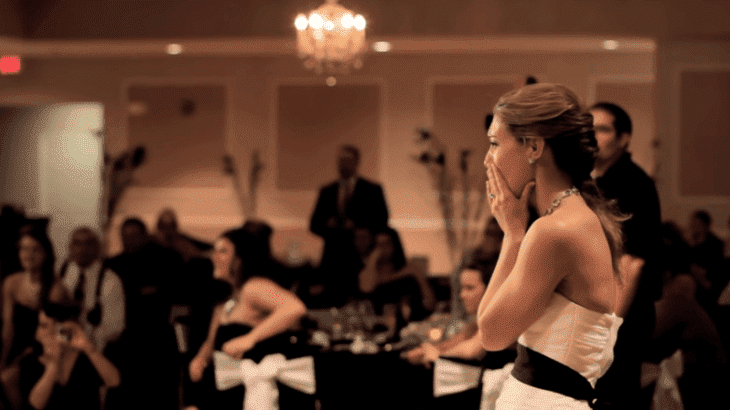 Source: YouTube/Michael LaFrance
When the music started, several members of the family joined Andrea on the dancefloor. One by one, they danced with her instead of her late father.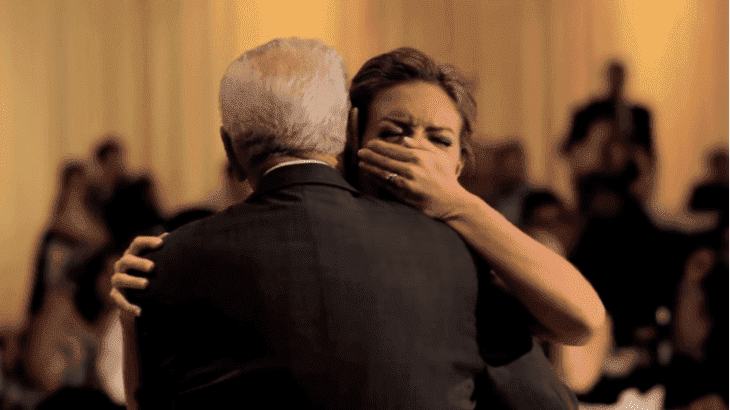 Source: YouTube/Michael LaFrance
The first one was her grandfather, followed by her brothers Luke and Nick, and finally, his new father-in-law Scott. During the entire dance, Andrea was trying to control her tears, but she couldn't do so.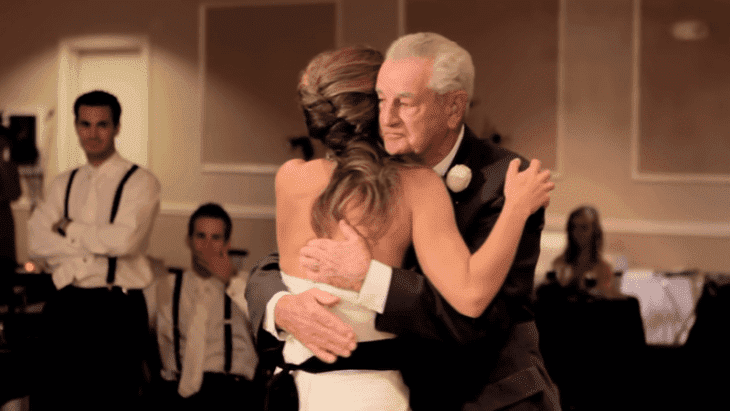 Source: YouTube/Michael LaFrance
When Nick got on the dancefloor with his sister, she looked at him like wondering why he did such a special thing for her and gave him a tight hug. It is not known whether Nick had ever recorded a song before, but he had a beautiful voice.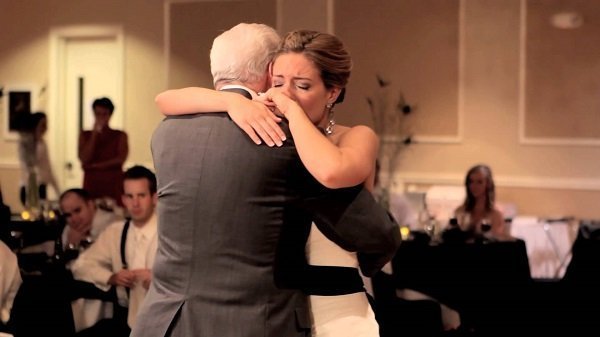 Source: YouTube/Michael LaFrance
One of the most striking aspects of the clip was that several guests were also crying while listening to Nick's tribute and remembering Mark.
So far, the video has more than 28 million views and 60 thousand likes on YouTube. Several people took to the comment section to share their thoughts. Some of them pointed out that they started crying even before the clip began playing.
Others admitted that while all the men in a family could ever replace a father, it was a privilege to see a family with such a strong bond.
Please fill in your e-mail so we can share with you our top stories!