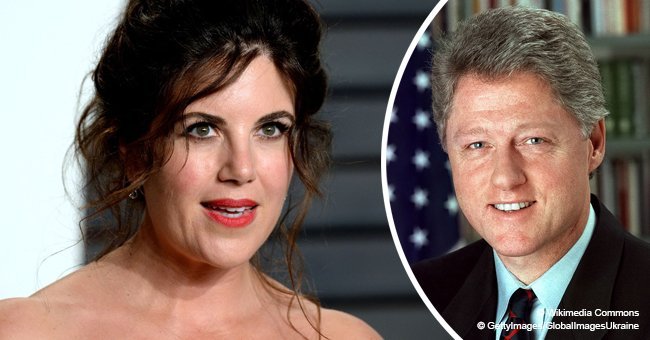 Monica Lewinsky walks off a live interview after trick question about Bill Clinton
The former White House intern had made clear the parameters for the questions the journalist could ask her, but the woman started with something she had already said she would not answer.
Monica Lewinsky has been campaigning to raise awareness for bullying in recent years, drawing on her own experiences from the fall-out of her affair with former President Bill Clinton during his tenure in the White House.
She gave a speech at the Jerusalem Convention Center in Israel on Monday morning on the topic, which was then supposed to be followed by a talk with prominent Israeli news anchor Yonit Levi, live on television.
The day before, Lewinsky and Levi had agreed on what they would discuss during that chat, which was only supposed to be a follow-up on her speech.
Lewinsky had made it very clear that she would not discuss Bill Clinton in any capacity, nor her relationship with him. But Levi decided to disregard her request, and started with that.
"Recently in an interview on NBC News, former President Clinton was rather irate when he was asked if he'd apologized to you personally and he said, 'I apologized publicly.' Do you still expect that apology? A personal apology?" Levi asked Lewinsky.
Rather than fall into the trap that had so clearly been set for her, Lewinsky got up, apologized to the audience, and walked straight off the stage, with Levi in hot pursuit.
Lewinsky quickly took to her Twitter account to clarify exactly what had happened, and to explain why she had refused to entertain the narrative in the first place.
"There were clear parameters about what we would be discussing and what we would not. In fact, the exact question the interviewer asked first, she had put to me when we met the day prior. I said that was off limits," she wrote.
Clinton was asked in June if he had apologized to Lewinsky directly, to which he responded that he did not feel he needed to, as he had "apologized to everybody in the world," which he felt was sufficient to include her.
He went on to complain that he had also been a victim of the scandal, leaving the White House at the end of his presidency $16 million in debt.
Please fill in your e-mail so we can share with you our top stories!