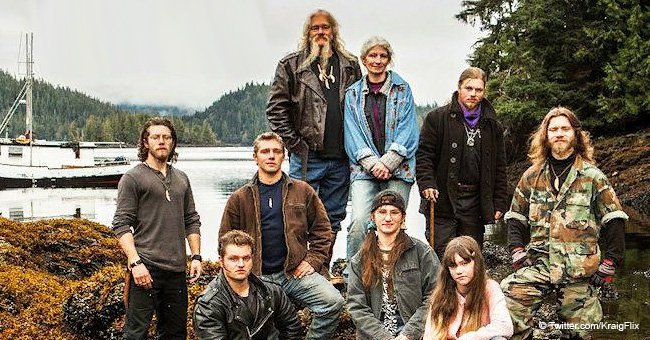 Brown family from 'Alaskan Bush People' shocked fans by saying they cannot return to Alaska
Why did it happen?
With the season premiere of "Alaskan Bush People" scheduled to take place this weekend, fans can all agree that this is the first proper episode they will be seeing since August 2017. With excitement and adventure high on the agenda, the news that the Brown family have decided that they cannot return to Alaska may come as a shock to many.
Certainly it would leave them wondering the exact reason for such a decision. As they have only appeared in a one-off Christmas special those who were introduced to them would learn that a lot has happened to the Brown family between then and now.
In March AmoMama revealed to "Alaskan Bush People" fans the story of the identity of Gabe Brown's mystery girlfriend. Now AmoMama helps you fill in the missing pieces and gives you an idea of what lies ahead for the upcoming season.
The season would begin as they start their new life in Washington and proceed with Ami returning to the wild with the family. In December she was told that her cancer was in remission after following a year-long battle with the dreaded disease. In addition to this Ami needs to have a visit to the doctor at least every three months to get scans and ensure that her cancer hasn't returned.
"On the not going back to Alaska thing, when Mom collapsed over last Thanksgiving and we had to emergency rush her into the hospital, that's around when the doctors were saying that if something like that happens and we live where we normally do, you're not going to have your mother, my dad's not going to have his wife. So it really wasn't an option, but where we are now is really cool, it's a really nice piece of land, it's very majestic. A lot of game, which is something we all look for, and we have something here that we've never really had before — there's a lot of opportunity to do lots of sustainable living kind of things, that aren't an option in Alaska. So, I don't know, I think it might be a blessing in disguise."
Gabe, Monsters and Critics, August 17, 2018
Bear continued by describing what led to their decision to move being final.
"The doc was saying how hard it was on Mom and everything. We all figured that it was just time, and the best thing to do, because if we were waiting until Mom was healed up to move back…it seems like one thing that may never happen and she would be constantly waiting. So instead we decided to go ahead and to move out so we can continue living, because Alaska will always be home to me, personally, and to all of us, but family is more important and Mom just can't live up there anymore."
Bear, Monsters and Critics, August 17, 2018
"Alaskan Bush People" Season 8 will premiere this Sunday, August 19, at 9pm ET on Discovery. To catch up on episodes or to stream episodes viewers can use the Discovery Go app.
Please fill in your e-mail so we can share with you our top stories!