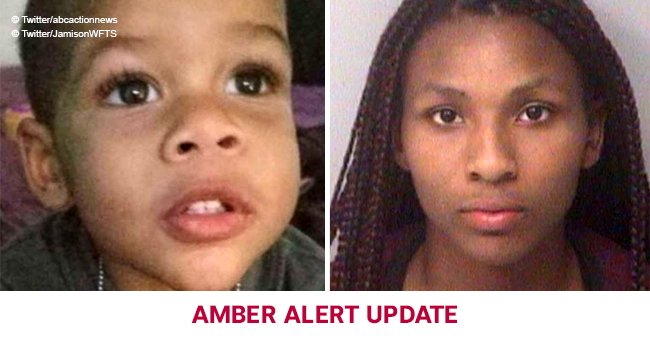 Amber Alert update: Mother arrested after claiming 2-year-old was taken by a stranger

The body of 2-year-old Jordan Belliveau who went missing in Largo, Florida, over the weekend had been found.
Authorities initially believed that Jordan was kidnapped by a stranger who gave the toddler and his mother a ride one evening when they were walking home.
His mother, Charisee Stinson, claimed that after they got in the white Toyota Camry, she had an altercation with the 26-year-old man named Antwan.
Read more on our Twitter account, @amomama_usa. The Largo Police Department's statement can be seen below.
She claimed that he beat her unconscious and when she awoke three and a half hours later, Jordan was missing.
Stinson cooperated with authorities throughout the investigation.
Authorities used everything at their disposal to search for Jordan, from deep-water dives to reviewing surveillance footage and calling in K9 units.
Officers have since learned that Stinson was responsible for the toddler's death. She has been charged with murder in the first degree.
She admitted to killing her son and said she hit Jordan in the face "which in turn caused the back of his head to strike an interior wall" of their apartment.
He suffered seizures through the night as a result of the head trauma and at no point did his mother seek medical help.
Instead, she left him to die in a wooded area close to their home where his body was found by search parties five days later.
They also found "bloody items" at Stinson's home but couldn't yet confirm if the items were related to Jordan's disappearance and death.
The Largo Chief of Police released a statement and thanked everybody who assisted in the search for the Jordan. They also sent their condolences to members of Jordan's family.
Further details couldn't be released as the case is still pending.
Please fill in your e-mail so we can share with you our top stories!