Baby has heart-melting reaction as parents sing a capella in car in adorable video
An Israeli couple recorded themselves singing Matisyahu's "One Day" inside of their vehicle with their baby girl in it, and her reaction is priceless.
Yoni and Nina Tokayer have a joint Facebook page titled YoNina, where they usually upload videos of themselves singing and playing some songs. One of those videos went viral in no time due to the way their then six-month-old child reacted to it.
The clip started with Yoni placing the camera in front of them so that the couple and their child got in its sight. Nina sang first, and as soon as the baby heard her mother's voice, her eyes opened wide.
She later stared at her father who noticed her initial expression. When both Yoni and Nina started singing together, their daughter smiled and even moved her arms as if she was enjoying it.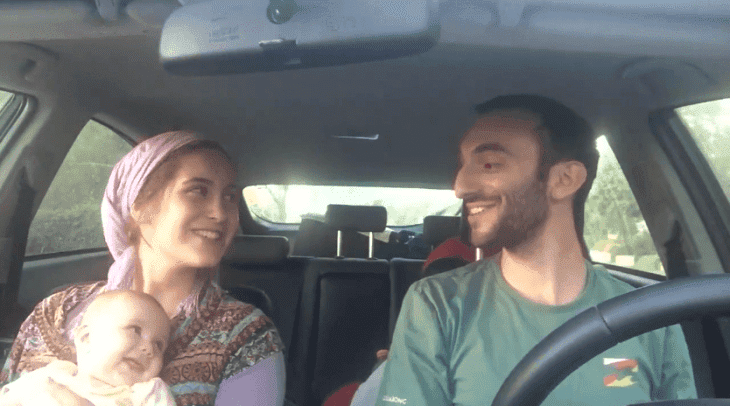 At some point during the video, the girl was so excited and smiling so much that her parents couldn't hold their laugh back. Apart from the beautiful way their child reacted, their fine voices and fabulous performance also attracted a lot of people.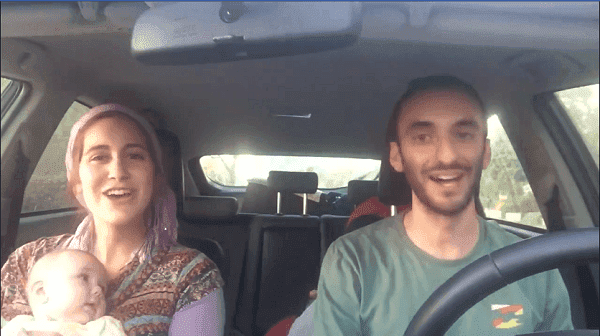 IT BECAME VIRAL
Soon after the couple uploaded that video, her followers started massively sharing it and, nowadays, it has been played more than 26 million times, and it has more than 19 thousand comments and 352 thousand reactions.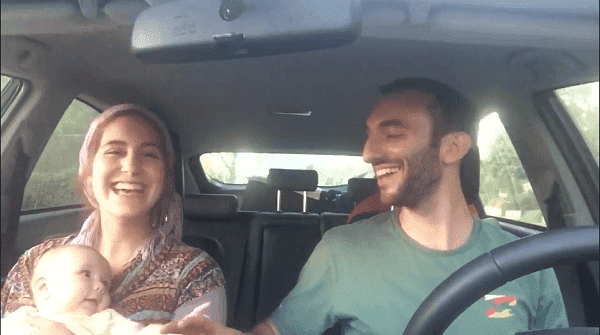 ANOTHER BABY'S REACTION
As Celebritist previously reported, a father was bathing his baby daughter while the mother was recording everything on camera.
At the beginning of the footage, the baby could be seen yawning, and the father said that he was trying to keep her awake. He continued talking to his baby, with his eyes set on her at all times.
Soon after that, the girl turned her head to her mother, and the man thought that she wanted to "say hi" to her. The truth is that she surprised them with a cute sneeze, and the video ended with her father saying, "you are so cute."