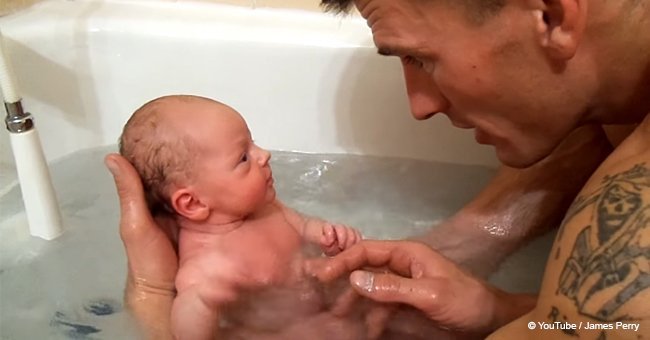 Father baths newborn for the first time and baby girl's reaction goes viral
The video of a recent father giving his baby daughter a bath is so adorable that people went crazy over it around the internet.
The clip was posted to Facebook in 2015 and has since then been viewed more than 40 million times, becoming a sensation for the way this father builds an emotional bond with his girl.
The mother caught the precious moment on camera and the video serves as an example to fathers that their involvement in a child's early developmental stage is crucial.
It is a moment that most parents can relate to when the new mother and father fall in love with the life they just brought to this world. Read more on our Twitter account @amomama_usa.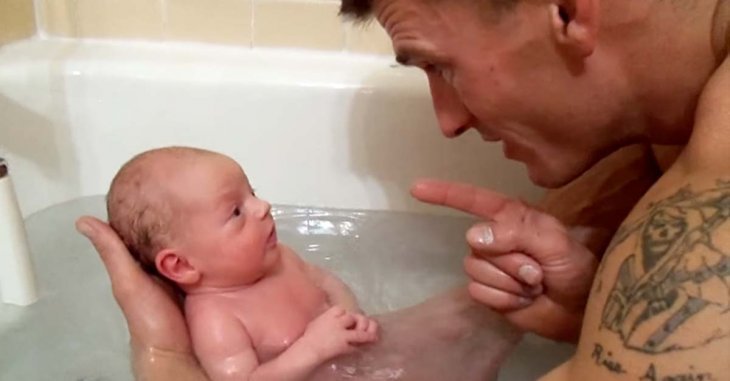 Source: Youtube/ James Perry.
Giving one's child his or her first bath is one of the milestones in parenthood. This young family made the most out of it and their daughter made sure to add value to the clip with her lovely interaction.
At the beginning of the footage, the baby can be seen yawning, and the father comments on how he is trying to keep her awake. He keeps talking to his baby, with his eyes set on her at all times.
The mother laughs tenderly at the things her husband comes up with to say to the baby, and he asks the baby if she can say "hi" to her mother.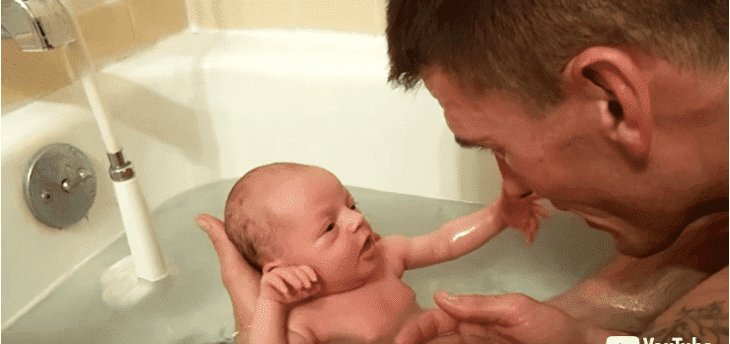 Source: Youtube/ James Perry.
As the couple stays attentive to catch the slightest sign that their child understands anything of what they are telling her, she surprises them with the cutest sneeze.
Soon after the heart-melting moment, the video comes to an end with the father saying:
"You are so cute."
As Jumble Joy reported, even though a newborn doesn't have many ways to interact with adults, they are very receptive to displays of affection.
It is never too early for a father to start building a close relationship with his child.
Unfortunately, there is still much work to do to leave past paradigms behind, as some people still have misperceptions about a father's role in the upbringing of children.
Thanks to the internet and social media, the world can see fathers relating to their babies in an active and loving way, setting a new standard for parenting that will be positive for future generations.
Please fill in your e-mail so we can share with you our top stories!