Girl's powerful performance of the national anthem without a mic that silenced the basketball court
Christian Melton, a student of the Central High School in Ashford, Alabama, surprised everyone before a basketball game signing the national anthem without a microphone.
For some people, singing in public might be a very frightening activity. Everything gets even more difficult when the singer is a teen, as most teenagers don't like to do things out of the ordinary to avoid others to talk about them.
Melton was different, though, and she decided to sign the Star-Spangled Banner before a basketball match at her high school began. There was only one problem; the microphone was not working.
While most people would have changed their minds, Melton sang anyways and, thanks to her beautiful and strong voice, the video went viral in no time.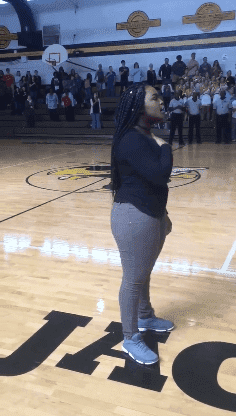 SHE SILENCED THE ROOM
Melton's performance was so good that nobody in the court had problems listening to it. Everyone remained silent while hearing her rendition and, at the end of it, the crowd erupted into cheers.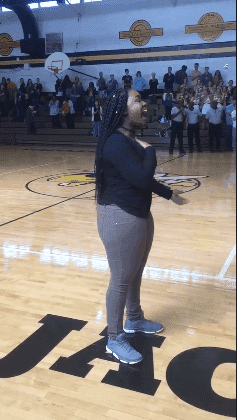 When Melton stopped singing, somebody, who appeared to be her mother, ran toward her and gave her a huge hug, proving how proud she was. Some of the people who commented on the video compared her with Whitney Houston.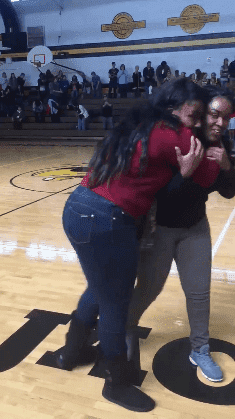 A PERFECT PERFORMANCE
NTD added that, although she had to sing at a louder volume than expected, she never faltered and hit the highest notes "with perfection and poise." Melton has a bright future ahead.
THE POWERFUL PERFORMANCE OF A NINE-YEAR-OLD GIRL
Coco Jones was chosen to sing the national anthem before a Saint Louis Rams versus Chicago Bears game. Her voice was so beautiful that it seemed like if it was not a nine-year-old girl but a grown woman singing.
After her performance, the little girl blew a kiss to the audience before yelling, "Go Rams!" and running to the sidelines. At the moment, she is 20 years old and was signed by Disney to star in the 2012 film "Let It Shine."