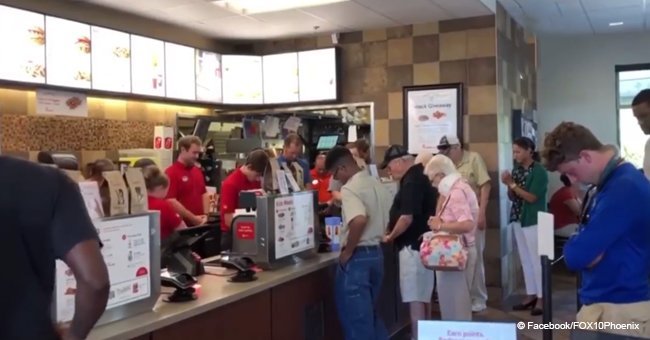 'Dear Lord': Restaurant staff and patrons hold group prayer for employee undergoing surgery
If you believe in the power of prayer surely you will agree that this is a beautiful show of faith. Sometimes the most beautiful things take place in the most unexpected places. This is one such example. In this particular situation it happened in a fast food restaurant in North Carolina and it was a truly beautiful.
Last Friday afternoon the entire Chick-fil-A store in Belmont fell silent in prayer for a team member who was having surgery for breast cancer.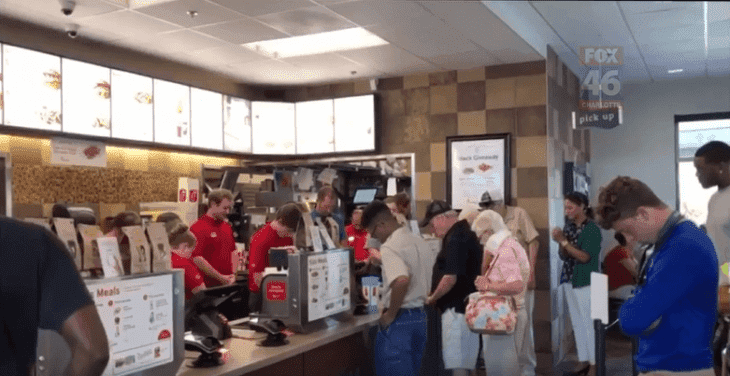 Source: FOX10Phoenix
Ms. Trish who works in the dining room of the restaurant was having her surgery performed at around the same time her co-workers paused what they were doing and the entire restaurant fell silent to
pray
for her. They invited Chick-fil-A patrons in the restaurant at the time they were praying to join with them. While some were enjoying their meals others were standing in line.
"So if you all know her from our dining room, today is a rough day for us. We're hoping that things will go well. … If you'll bow your heads — and I'm not great at this, but I'm going to do my best."
Manager Chick-fil-A (North Carolina) , FOX10 Phoenix, August 31, 2018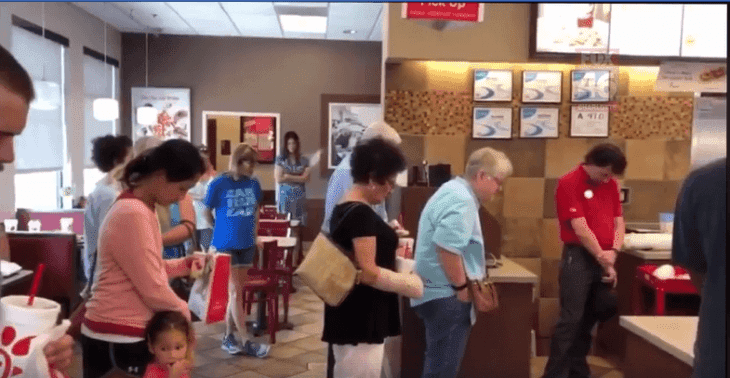 Source: FOX10Phoenix
The complete silence was accompanied by everyone bowing their head in prayer.
Together they gave added meaning to the value of living like a family and caring for those you work with as they are like your family. After all co-workers are the ones you spend most of your week with.
"We need [Ms. Trish] back here, she is our light. She is a pillar in the community for us," said one of the team members. "Everybody here loves her so much."
Manager Chick-fil-A (North Carolina) , FOX10 Phoenix, August 31, 2018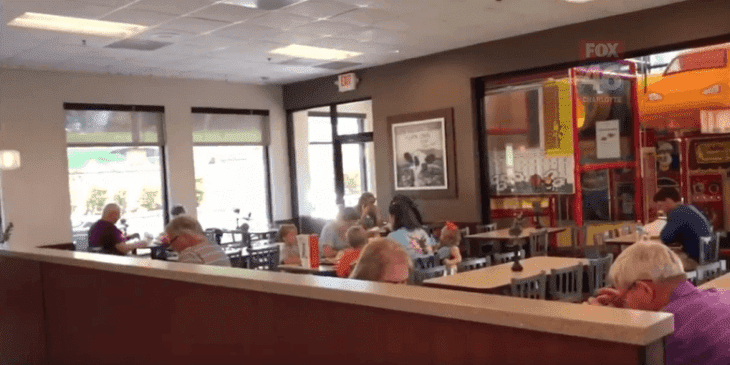 Source: FOX10Phoenix
As FOX10 reported Ms. Trish's surgery went well and she is recovering.
This strong show of faith and belief in the power of prayer adds to other recent stories that have been carried by AmoMama.
In May of this year Jase and Missy Robertson from the reality show, Duck Dynasty, asked people to pray for their daughter Mia Robertson. Throughout her life Mia has had different surgeries to correct her cleft lip and palate.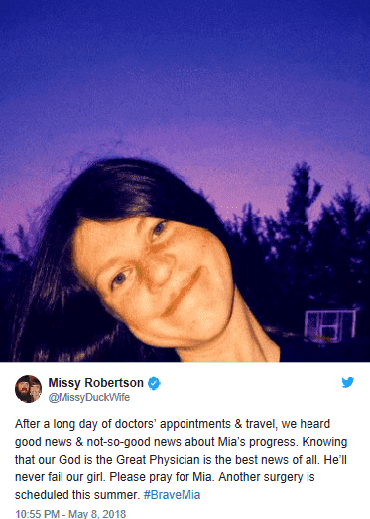 Source: AmoMama.de
Then in July AmoMama reported that Marie Osmond, half of the famous duo Donny & Marie used her Instagram account to let everyone know that her older brother Tom was due to have a quadruple bypass surgery. She "requested her fans and followers to keep her 'sweet brother,'" who was on life support, "in their prayers".
Clearly there is a strong belief in the power of prayer Chick-fil-A's prayer stands out because it shows that prayer can take place anywhere!
Please fill in your e-mail so we can share with you our top stories!