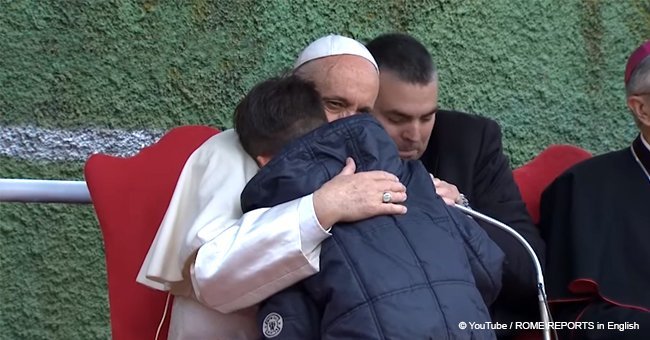 Little boy asked Pope Francis through tears if his non-believing father is in heaven
During a parish visit, a distraught young boy asked the Pope if his father had gone to heaven when he had died, fearing that the fact he was an unbeliever would have prevented him from being able to do so.
Pope Francis made a visit to St. Paul of the Cross Parish in Rome April 15, where he greeted children and offered them an opportunity to ask him questions they might have about religion, life, death, or anything that was worrying them.
One young boy stepped forward at the encouragement of his priest, but with a microphone in front of him he suddenly became overcome with emotion, and started to back away.
While his priest tried to console him, Pope Francis spoke up, telling the child to come and ask him his question privately.
He was helped up the stairs by his priest, and stood a while, hugging the Pope as he spoke into his ear. The whole while Pope Francis had a comforting hand on the back of his head.
When he finished his question, there was applause from the watching audience as the boy, identified only as Emanuele, walked back down the steps to take his seat again.
Pope Francis indicated that he had asked Emanuele if he could share his question with the crowd, to which he had agreed.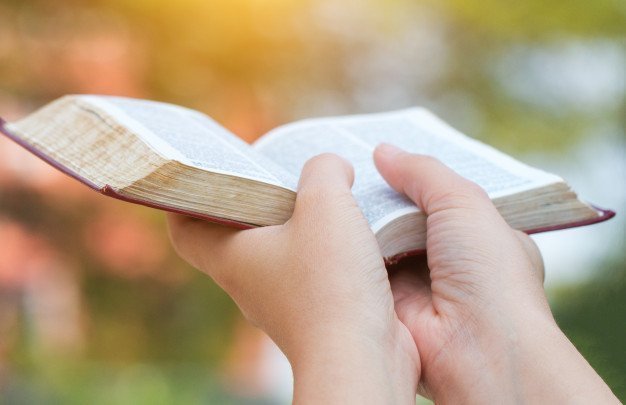 Source: Freepik
"'My father died a short time ago. He was an atheist, but he baptized his four children. He was a good man. Is dad in Heaven?' It's nice that a son says that about his father, that he 'was good.' If that man was able to raise his children like that, then he was a good man. God is proud of your father." Do you think that God would be able to leave a man like him far from Him? Do you think that?" Pope Francis asked the crowd, who emphatically responded "No."
More "no"s issued up from the crowd with his next two questions.
"Does God abandon His children? Does God abandon His children when they are good?"
"Here, Emanuele, this is the answer. God surely was proud of your father, because it is easier when one is a believer to baptize his children, than to baptize them when you are an unbeliever. Surely God like this so much. Talk to your dad, pray for your dad. Thanks Emanuele for your courage," Pope Francis concluded, hopefully providing the small boy with some comfort.
Please fill in your e-mail so we can share with you our top stories!