Dogs fight snake to defend their owner, but then reptile sent flying right at the woman
The uproar made by the dogs was not uncommon, but this time it was caused by the unwanted presence of a black snake in their owner's backyard.
A woman in Morristown, Tennessee, had a close encounter with a snake outside her home, and she captured the moment on a video that is enjoying a great popularity on the Internet.
The woman, who only can be heard in the clip, as she was the one behind the camera, did not want the snake to get into her home, so her dogs rushed to help her. Unfortunately for her, the dogs only made it more chaotic.
One of Roxanne Carson's dog's favorite hobbies is chasing cars. But in the video she shared on her Facebook, George and Dayla, her two dogs were after something quite different. Read more on our Twitter account @amomama_usa
As WATE reported, Carson got home to see George and Dayla agitated as they cornered something she didn't expect.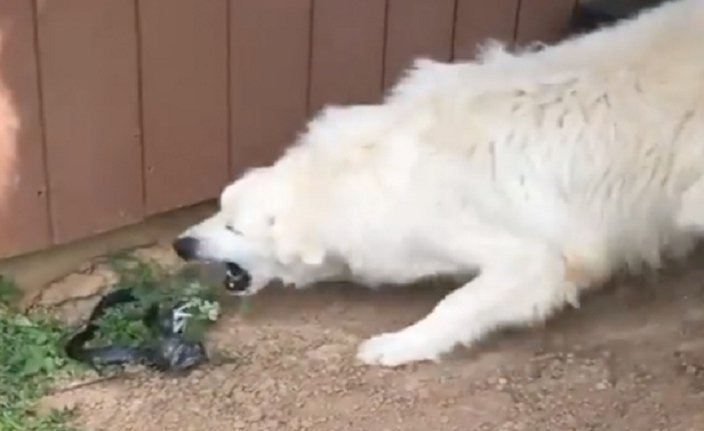 "I was just walking, talking on the phone, and then I see the snake so I screamed, of course, and I just started videoing it," the woman told the news outlet.
Carson is used to seeing her dogs behaving this way, even with other animals, but the presence of a black snake in their dogs's play was something unheard of.
"They normally would corner a possum or a groundhog so I'm expecting to see something, but I didn't expect to see a snake."
-Roxanne Carson, WATE, August 28, 2018.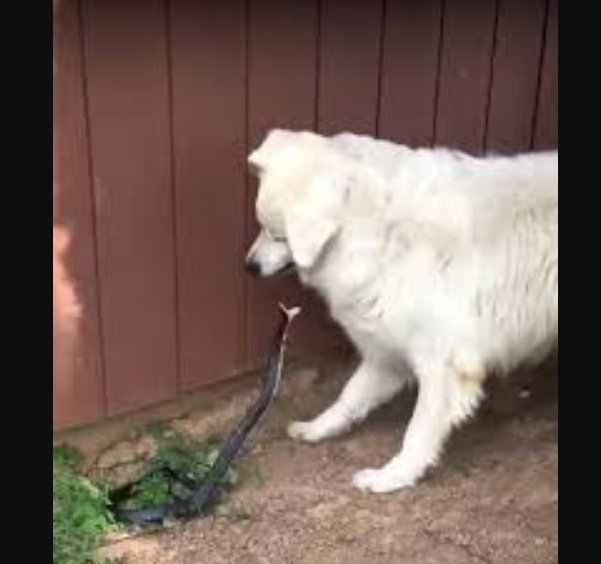 In the clip, you can first hear the woman yelling at Dayla not to approach the snake, and then you can see George insistently confronting the reptile while his owner screamed desperately to him trying to get him to stop and not get bitten.
But the dog continued to fight the snake. Later, Dayla followed suit, further complicating things and stressing Carson even more.
Her courageous pet's next move was a terrifying one for Carson "You see them throwing it at me and then I throw the phone and take off running, the woman told the news outlet.
Even though the episode took place in May 2017, it was only in August 2018 when she thought about sharing the footage on Facebook after recalling the incident with some friends, never expecting such a big reaction from the public.
As of September 6, Carson's video has been played almost 3 million times and has been shared 76.000 times.
"It's been crazy. I mean people from all over the entire world have been messaging me, wanting to add me as a friend," Carson said.
"People from Malaysia, from the United Kingdom. It's just wild, I never thought that this would happen," she added.
Even if dogs don't always act as we would desire them to in an emergency, nobody can deny that they are incredibly loyal and brave animals that would do anything for their owners.
A Caucasian Shepherd from Russia named Druzhok, which means "little friend," made the news in 2013 when he refused to be rescued from outside the family home where he lived after a flood.
The devoted animal spent three days guarding the house after the family had to be evacuated, never leaving the place even when water was covering half of his body, displaying a truly heroic spirit.