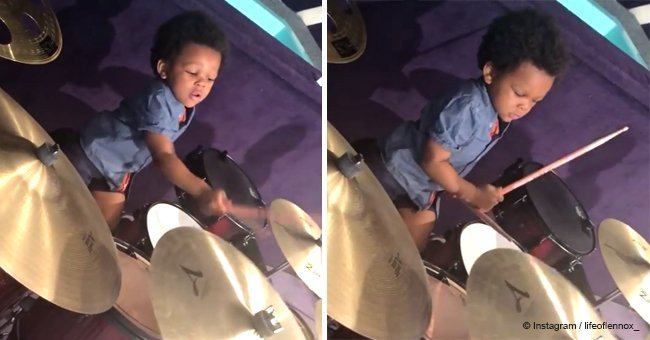 2-year-old 'Drummer Boy' takes the internet by storm
While many toddlers are still trying to master the basics of life, 2-year-old Lennox Noble is already working towards becoming the next big rock sensation.
Lennox first rose to fame when his parents shared adorable videos of him drumming beats on their living room table. Both of his parents are musicians too.
CBS Evening News ran a story about Lennox three months ago. Read more on our Twitter account, @amomama_usa.
Since then, a fan has gifted Lennox his own set of drums and Lennox is taking the world by storm and stealing hearts online.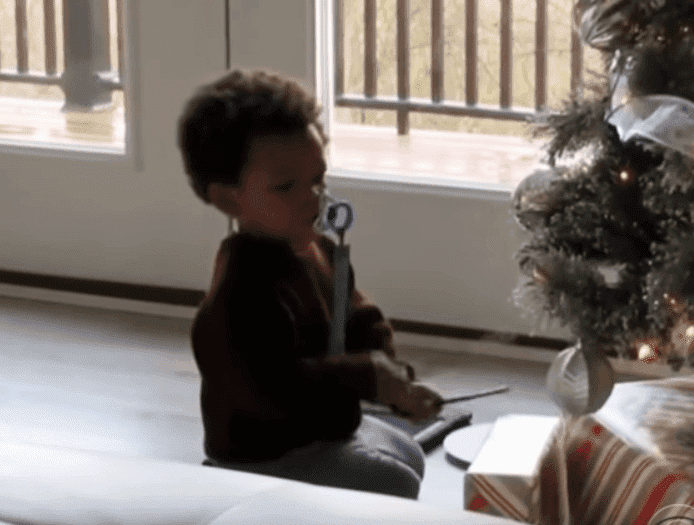 Source: YouTube/CBS Evening News
Lennox has since amassed more than 10,000 fans on his Instagram account, which is managed by his mother, Shintara Nicole.
Shintara is the owner of a hair salon, as well as a Gospel singer and "God glorifier" with her with her band, Speak Life.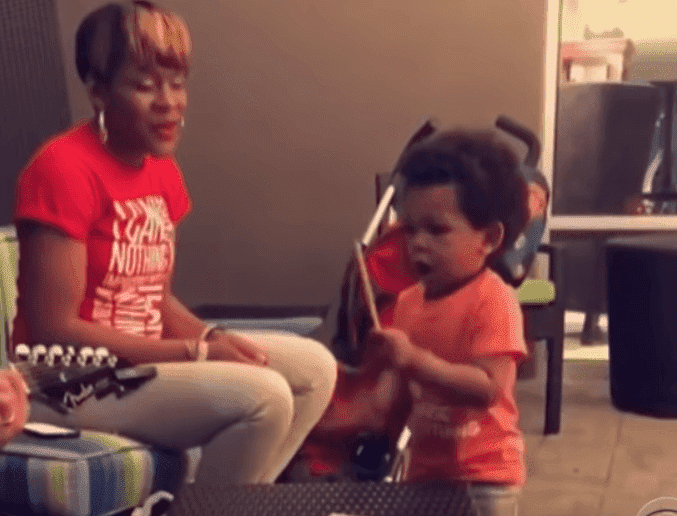 Source: YouTube/CBS Evening News
She regularly shares Lennox's videos on Instagram, with every post garnering hundreds of likes. Netizens often tag their friends in his post and incredulously exclaim "have you seen this?"
Shintara joked in one of the posts that Lennox doesn't play when he sees her with a camera anymore. Therefore she has to sneak around to record him.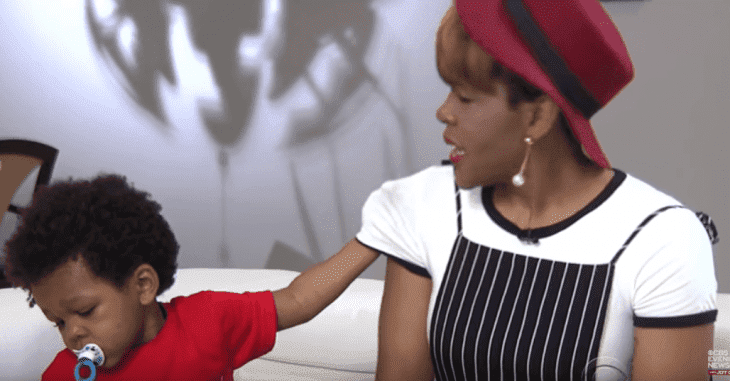 Source: YouTube/CBS Evening News
She also added that Lennox loves to make his own songs, and will play on anything and anywhere with anything.
Sometimes he even uses pencils and pens as drumsticks, and anything from a table, a chair, a handbag or even another person can be substituted for drums.
Lennox also loves trains, and back in August he "met" Thomas The Train with his god-brother. Shintara shared the adorable photos on Instagram as well.
Another talented girl who wowed fans earlier this years was 11-year-old Genesis who launched an online campaign to sing at Carrie Underwood's concert.
Underwood saw the girls petition after it went viral, and also spotted the girl at one of her concerts holding a sign that read: "Can I sing with you?"
The girl's talent stunned Underwood, who accompanied her on the song "Good Girl." Read more about it here.
Please fill in your e-mail so we can share with you our top stories!