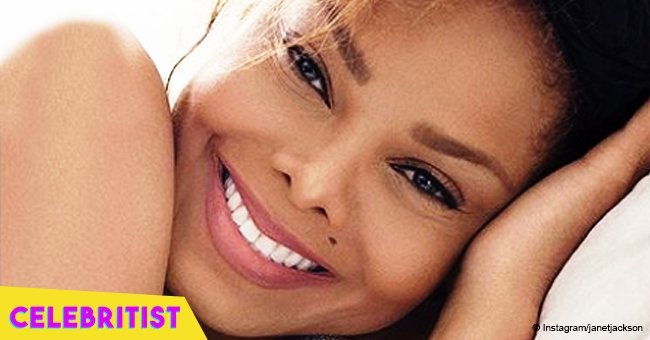 'I looked like the Joker,' Janet Jackson confesses about crying over her reflection in the mirror

Janet Jackson allows herself to be vulnerable during an interview with a good friend of hers, revealing her insecurities about how she looked.
While many people might think that a superstar like Janet Jackson might have everything figured out and have skyrocketing confidence, this doesn't seem to be the case with Janet Jackson, who was recently quoted saying she "looked like the Joker".
During her cover interview for InStyle's October beauty issue, she opened up about her life coming from a traumatic divorce and her new life as a mother.
Speaking about her routine, she says that her son Eissa wakes her up at around 7:30 to 8:00 am, and she proceeds to change his diaper. The two of them then eat breakfast, and then she goes back into her bedroom to answer e-mails. After that, she says:
"I'll wash my face, brush my teeth, climb back into bed, answer more mail, make my calls, and around 10 a.m. I'll have my breakfast, and my son has his second breakfast with me. He sits on my lap, and we eat my breakfast together. Most of the time I'll start getting ready at 11. So I will have showered and everything by then. I'll either work out or try to work out at the venue."
According to Janet, she understood that the business that she and her siblings were put in has always been quite particular about an artist's body and size. She says that growing up, entertainers had to look thin, but now that it's 2018, she's glad that it's changed.
"People are more accepting of others. Which is the way it should've been from the jump. That can really mess with you."
When asked about what type of advice she has for teenagers trying to get into the industry, it's simply to know who they have to be and know who they are.
"It's tough. They have to know who they have to be and who they are. Not what someone else wants them to be, not what they think they should be by looking at someone else. Individuality is beautiful. God made you as you are, and that's beautiful. You are unique, special. You don't want to look like someone else or be that other person."
Shifting towards harder topics, her interviewer, Laura Brown, asked about what insecurity she used to have that she feels more secure of now. Jackson said that it would have to be her body, and it has a lot to do with experience and getting older. She had to understand that beauty comes in all shapes, sizes, and colors, and not just the norm that is considered beautiful by the media.
When asked what exactly she didn't like about her body, she said she didn't know, and that looking in the mirror made her start crying. She goes so far as to say she looked like the Joker, but Laura disagreed.
After all, she and Julia Roberts are known to have the best smiles in the industry.
Please fill in your e-mail so we can share with you our top stories!