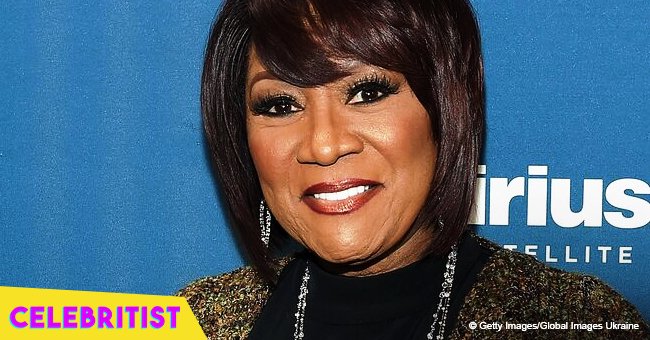 Patti LaBelle's granddaughter steals the show, posing in pink rose-print swimsuit in video
Patti LaBelle's eldest granddaughter, Gia, has been showing her love for fashion and the camera lens for quite some time now. In recent pics shared to her Instagram page, the cute tot is giving diva vibes, just like her grandma.
Gia is no longer the cute baby that Patti used to post on social media. She celebrated her 3rd birthday last February, and her confidence in front of the cameras just keeps on getting better.
In a recent photo shared to her Instagram from her family vacation, Gia is rocking a pink swimsuit with roses printed on it and a short tutu attached to it. The girl complimented the look with white sneakers, a dress with the same pattern as the swimsuit and a brimmed hat with three roses on it.
Gia posed with a hand on her waist and a cute smile on her face, and in a clip taken by her mom to show off the cute outfit, the girl is camera ready as she spins and poses so the camera can get all her angles.
The girl is the eldest daughter of Patti's son and manager, Zuri, and his wife, Lona. She also has a little sister, Leyla, who will be turning 1-year-old later on the year. The adorable siblings are currently enjoying a family vacation in Curazao, and they even rocked matching clothes a few days ago while getting ready to have a pool day.
Before landing on the tropical island, Gia had the chance to experience first-hand how's like piloting an airplane. The adorable girl was sitting on the cabin of the aircraft next to a pilot as her mom recorded the exciting moment.
And even though grandma Patti has been busy these days taking care of her businesses, the singer and cookbook author has lots of love for her grandkids.
Talking to People magazine last year, Patti gushed about Gia and the fact that she seems to have inherited her talent. She said:
"She likes to dance, and she plays like she's on stage with the little pretend mic. She'll hold the mic and sing, 'Patti, Patti!' I think she's making me lighter and happier and feeling like a young girl again."
Please fill in your e-mail so we can share with you our top stories!