Man always feeds the ducks on time, but the day he was late they decided to go look for him
Several geese, swan, and ducks walked across an English town to look for the man who used to feed them one morning after he failed to bring them food at the usual time.
Jitesh Parmar is a resident fro Cardiff, United Kingdom, who has spent years of his life feeding his feathered friends during the winter season, when people stop visiting the local park because of the cold weather.
As Reshareworthy reported, the birds that live in Lake Roath are most fortunate, because they have Parmar to look after them and provide them with food when they most need it. Read more on our Twitter account @amomama_usa
Parmar has earned the nickname of "the bird whisperer" because of the strong relationship he has built with these animals that are so close to him that they even go to look for him at his home up the hill and across the street from the lake.
One day, Parmar had taken longer than usual to walk to the lake shore with their food, so his very hungry friends got together and started walking towards his house to remind him they needed to eat, fearing he had forgotten about them.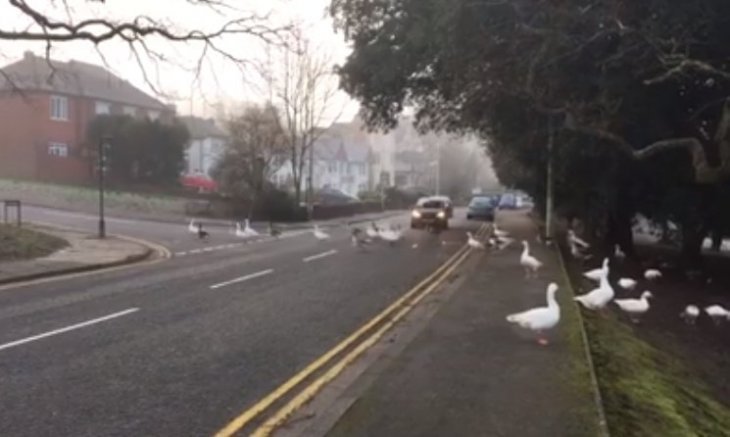 Nevertheless, they didn't have to walk all the way to Parmar's house, because the man meet them midway, and they followed him down the street to return to the park.
Years before, Parmar couldn't accept that many of the birds he liked so much starved and even died during the coldest times in his hometown.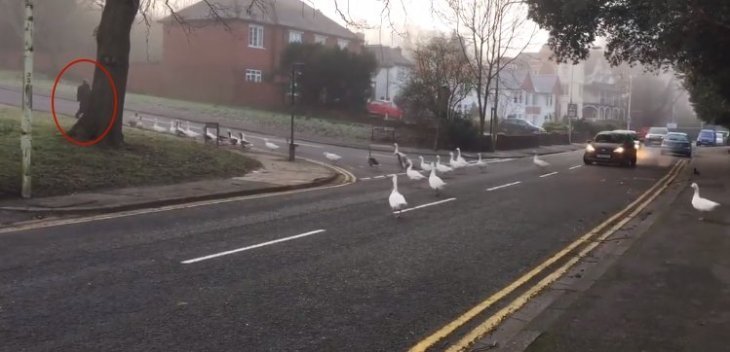 That is why he committed himself to make sure they had something to eat during the difficult times, and every winter morning at 8 a.m. he approached Lake Roath to fulfill this honorable task.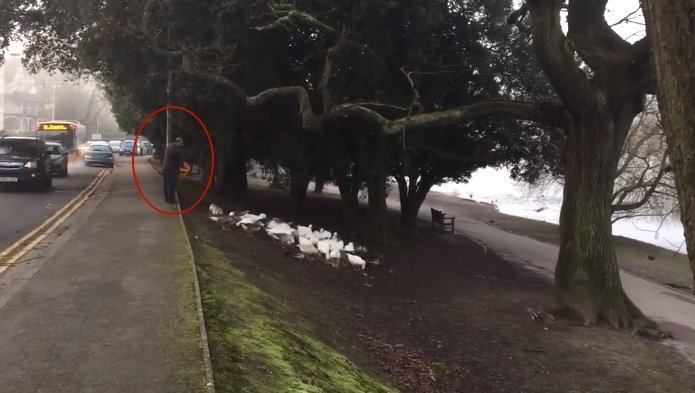 In February 2016, the only time Parmar couldn't make it to the chosen spot on time and the smart and impatient birds under his care went after him, someone captured them on video and shared it in social media.
The video received more than 3 million views, thousands of likes and many comments praising Parmar for his devotion, and also giving some credit to the drivers who patiently waited for the birds to cross.
It is incredible to see what some people are willing to do out of their love for animals. While Parmar has dedicated so much time and effort to help the birds of his town, a woman in Texas has overcome her fears to feed a huge alligator.
Mackenzie Noland is a 21-year-old who has created a beautiful bond with this intimidating reptile, and she has grow to consider him one of her best friends. Noland works in an animal reservation and has the proper training to feed "Big Tex."