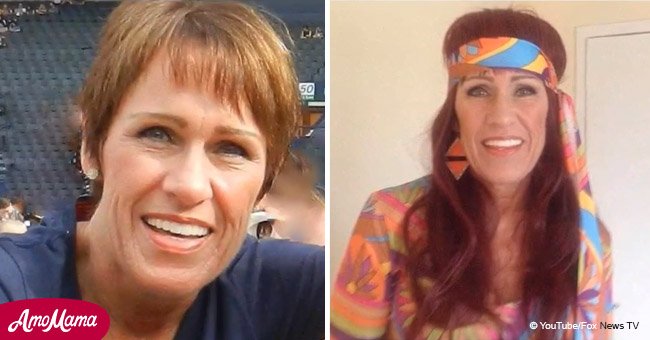 Daily Record: 59-year-old woman was allegedly intimate with 14-year-old school boy on a balcony

A 59-year-old woman is facing charges for having sex with an underage boy while she was vacationing with him and his family in Ibiza last year.
As reported by Daily Record, the woman, identified as Gail Dickinson, was caught being intimate with the 14-year-old school boy on the balcony of a flat they were renting. She denied the allegations.
The boy's grandmother told a court that she saw Dickinson and the victim having intercourse in the middle of the night. She added that she was too shocked to intervene.
The teenager claimed that Dickinson had been making sexual advances on him, telling him: "Your mum thinks you're a boy but I know you're a man."
Follow us on our Twitter account @amomama_usa to learn more.
SEXUAL COMMENTS
His grandmother also claimed that she heard Dickinson telling the boy: "You've got a lovely package there."
"I thought she was talking about his private parts and that it was very, very inappropriate."
Dickinson was accused of kissing the teenager on the lips, touching him on his body, performing oral sex on him, and engaging in sexual intercourse on June 13, 2017.
A friend of his family, Dickinson went to Ibiza with him and his mother, grandmother, and brother. They all shared a holiday flat in San Antonio.
WHISPERS FROM THE BALCONY
The boy's grandmother said she had seen him partially naked in the living room and "clearly aroused" before the incident on the balcony. She split them up, telling him to go to bed.
But she later heard whispering from the balcony. When she peeked through a gap in the curtains, she was shocked to see the pair engaged in sexual intercourse.
In court, the grandmother said she saw Dickinson perform oral sex on his grandson and that she was "making demands" while the boy followed "like a robot."
She added that she didn't intervene right away because she "didn't want a rumpus to start" while other family members were sleeping.
When she confronted Dickinson afterward, the latter told her first that she must have been dreaming. But Dickinson later admitted to the crime, saying, "I'm terrible, you must hate me."
Please fill in your e-mail so we can share with you our top stories!