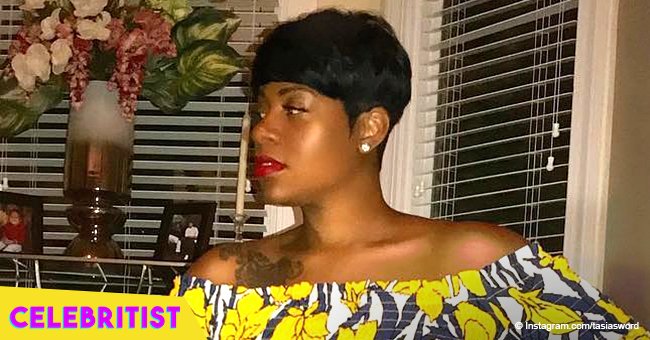 Fantasia melts hearts with pic of her son, showing how much he's grown

Proving how fast time flies, Fantasia Barrino shares an adorable photo of her son enjoying some time outdoors as she looked on.
Although Dallas Xavier Barrino definitely does not look like a baby anymore, he is still his mom's little boy. Earlier this week, the doting mother shared a photo of her son straight out of school wearing shorts, a red sweater, and a black backpack while he sat on a rock while on a park.
Dallas looks all grown up in the snap, even seeming to be quite serious while contemplating about something as he sat on the rock. However, his mom made sure to focus on the fact that although he looks all grown up, he will continue to be her baby.
Barrino shares Dallas with her husband of three years, Kendall Taylor, who, she says adores her children. Aside from Dallas, the "American Idol" winner also has a teenage daughter named Zion, whom she had when she was just 17-years-old.
Despite getting pregnant with her ex-boyfriend Brandel Shouse when she was 17, this didn't stop her from raising her now-17-year-old daughter very well. In a recent photo on her Instagram, she shared a slideshow of her little girl blossoming into the beautiful teenager that she is today.
Zion has been there for her mom ever since she won the 2004 season of "American Idol". At the time, it was actually her daughter that made her a fan favorite.
When she had Zion, the "I Believe" singer had to drop out of school. According to her, Zion's father, Brandel, was abusive of her both physically and emotionally, and this caused their relationship to be shortlived. Hoping to protect her daughter from harm, the two of them moved on and lived with an us against the world mindset.
Please fill in your e-mail so we can share with you our top stories!