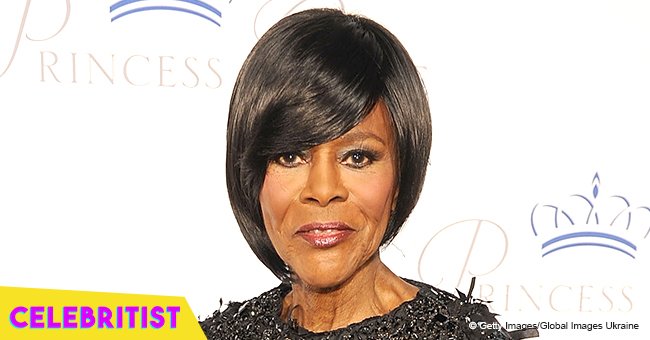 Cicely Tyson's giant black hat turned all heads at Aretha Franklin's funeral

Cicely Tyson was the star of the show during Aretha Franklin's funeral service after she donned an impressive hat as she took the stage to deliver her tribute to the late Queen of Soul.
Despite her old age, Cicely Tyson proves that she is still a style icon after attending Aretha Franklin's funeral service in a gorgeous hat.
The 93-year-old joined many other celebrities who came to pay respects to the late singer, but it was her who gained a lot of respect from onlookers due to her choice of headwear. Fans on Twitter made sure to acknowledge her for the beautiful hat that she wore to the ceremony.
Whitney Houston's mom was dressed in an elegant black dress and accessorized it in the most classic way she knows how - with a pearl necklace. While her elegance was already overflowing with her simple ensemble, she made sure to wear a statement hat that had all of the attention.
The hat was large and floppy, falling over her shoulders which most likely distracted the views of the guests seated beside her at the Greater Grace Temple in Detroit.
Although the ceremony was solemn and peaceful, some fans were able to add some humor to it by saying that her hat was so huge that a funeral could be held inside it. Her hat caught even more attention after she went up to the stage to speak about her good friend. According to her, everyone was lucky to have been graced with Aretha's presence and how lucky the world was to experience Aretha Franklin, even up until her last day on Earth.
"God knows we have been blessed. thought I would start by saying "Good day", but I don't think that is necessary. We all know what a great day this has been and how blessed we are to be here on this day."
Tyson also greeted Aretha's family, acknowledging their kindness for allowing the world to witness Aretha's funeral. However, her main message focused on how Franklin spoke to people through her soul and everything she experienced, precisely why she was called the Queen of Soul. Whenever she was singing, she moved every person who heard her.
""[Aretha] spoke to us through her soul and everything she experienced. And that's why, no matter what she was singing, she moved every single person."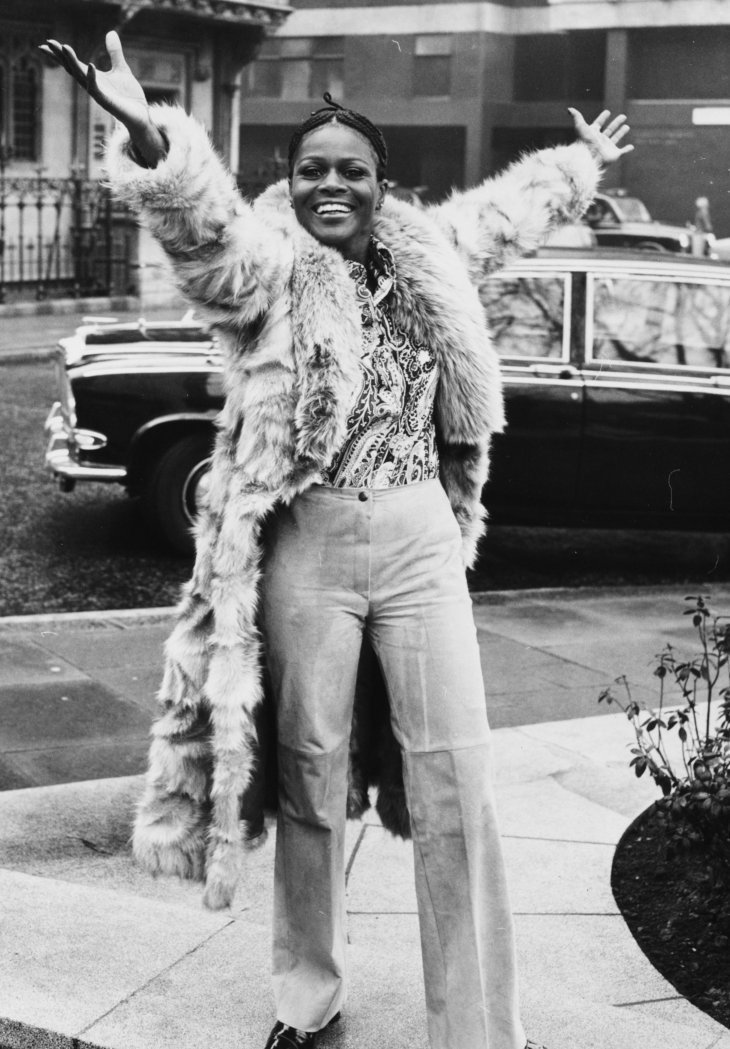 Source: Getty Images
Aside from being the late Whitney Houston's mom, Tyson is also known for portraying just characters of strong women throughout her career. She starred in "The Heart is a Lonely Hunter" in 1968, "Sounder" in 1972, and "Fried Green Tomatoes" in 1991. She is also a multi-award winning actress, bagging three Emmy awards, four Black Reel Awards, one Screen Actors Guild Award, and one Tony Award.
Tyson was just one of the many celebrities who graced the stage for Aretha's funeral, including the controversial Ariana Grande, who was slammed for wearing a little black dress to the funeral but was also given a lot of sympathies for her apparent sexual harassment case during the show.
This incident happened after her performance of one of Aretha's hit songs when the pastor groped her chest area while hugging her close to him. However, he has since then apologized for his "friendliness" and said it was not his intention to that to her or anyone for that matter.
Please fill in your e-mail so we can share with you our top stories!